With her Spring-Summer 2018 collection approaching, Alejandra Alonso Rojas journeys to Barcelona's coasts and the Catalonian countryside, further exploring her family's heritage and the enduring appeal of the region's nonchalant, yet sophisticated approach. We sat down with Alejandra Alonso Rojas to discuss the inspiration and aesthetic behind her most recent collection, here is what we found.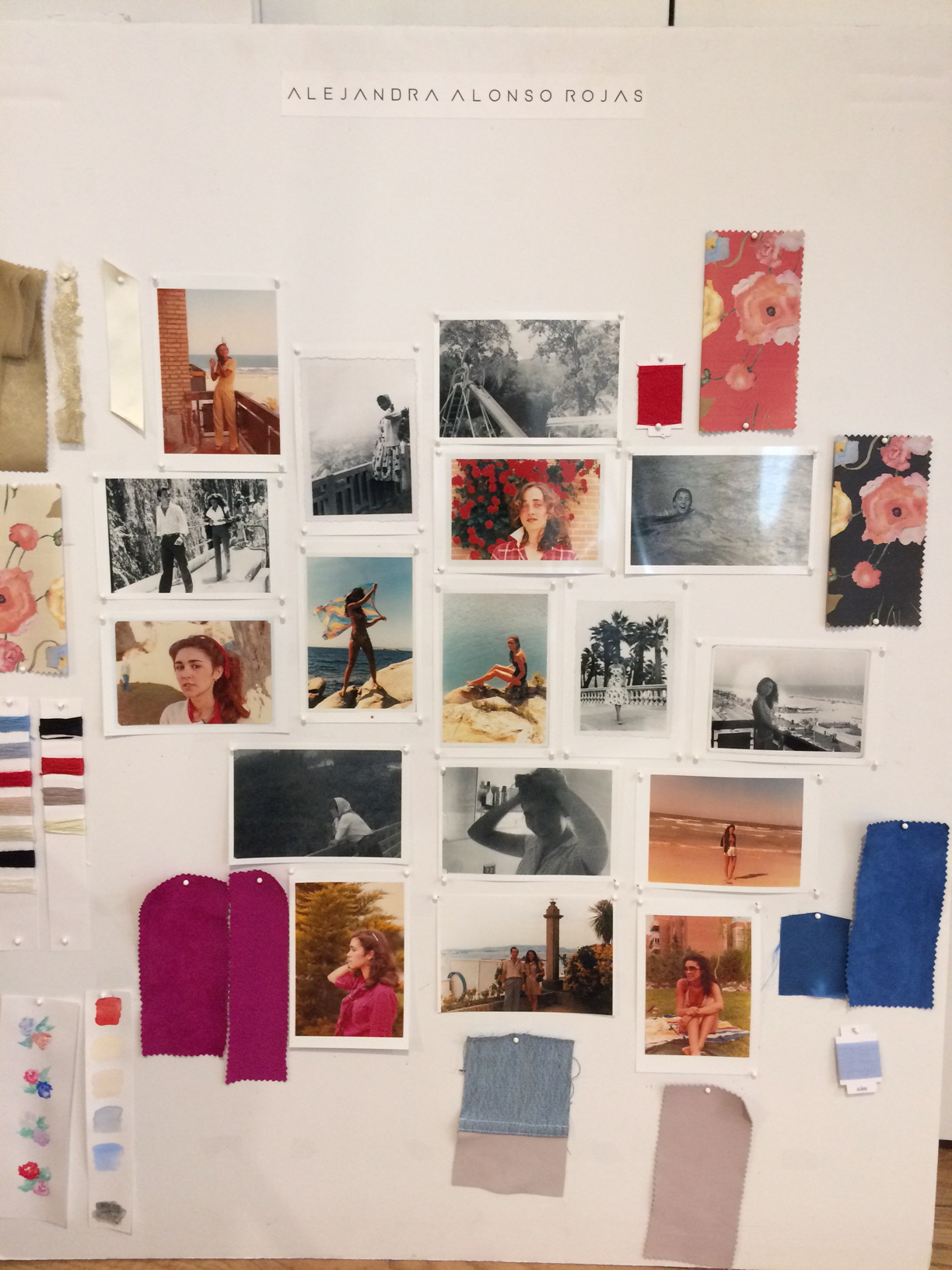 Overall, handcraft remains at the forefront of Alejandra's designs, manifesting in a multitude of sartorial techniques and demi-couture details. Via a rare and precious technique preserved from the 1920s, fabrics are embroidered with like-fabrics, namely in floral motifs. Hand-sewn smocking is applied to waists of enchanting Chantilly lace dresses in hues of lemony yellow and pale malva, and to supple leather skirts in bright shades of fuchsia and cerulean. Korean silks and Japanese yarns are woven and crocheted in a variety of floral and rosette patterns. Each garment is beautifully and meticulously constructed and rich in exquisite detail.

Prints this season include a poppy designderived from a watercolor canvas Alejandra's mother, Monica, hand painted and has hanging in her home in Mexico City. Applied on a variety of silks, the colorful florals dramatically burst against a background of red, ecru, or black. The print is applied allover to Alejandra's signature suiting, exceptionally tailored and cut to perfection, to strikingly-shaped jumpsuits, and to a regal kimono coat in sumptuous matte crepe silk.




Brand signatures begin to evolve this season as the designer explores new terrain. Luxurious materials and fine fabrics are combined, often in unexpected and inventive ways. Delicate Chantilly laces are gracefully paired with leathers, in tiered confections of black, pale pink, and shimmering gold. One show-stopping dress, constructed in lambskin leather, features hand- crocheted silk yarn panels and specialized circular stitching to breathtaking effect.

Fine gauge knits reappear this season, in short-sleeve sweaters featuring delicate diamond stitching and in body-hugging cable knit dresses, exquisitely draped to accentuate and flatter the female form. Denim, the most relaxed and versatile of fabrics, is also introduced, often combined with hand- embroidered suedes or leathers, most dramatically in a trench-style overcoat and in a pair of flawlessly fitting two-tone culottes.

Strongly evoking Alejandra's Spanish heritage, looks are complemented with a selection of manton de Manila, hand crocheted in a rosette stitch pattern technique or crafted in silk, hand- embroidered in floral patterns and finished with hand-crafted silk fringe.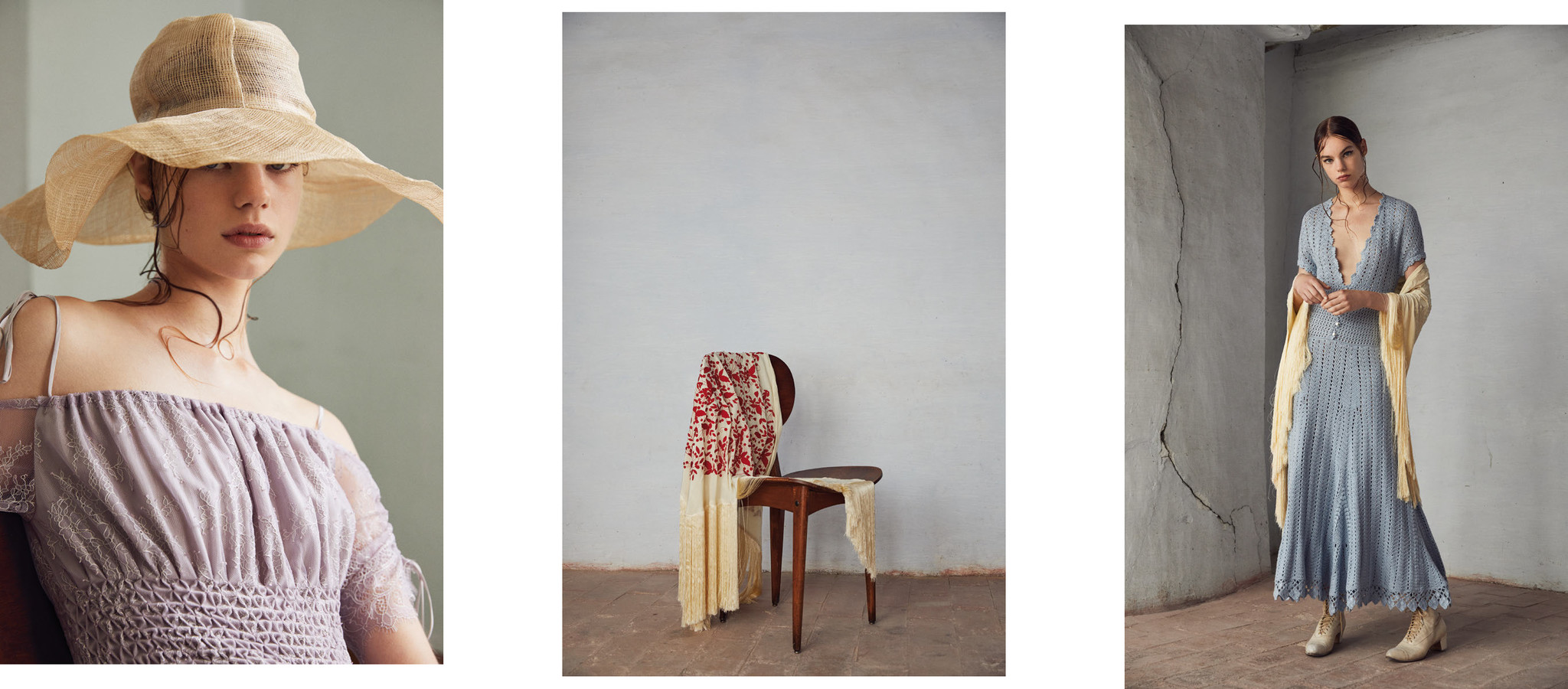 Formation Boutique is excited to feature and carry Alejandra Alonso Rojas' Spring-Summer 2018 collection. Shop the collection online or in-store starting February 2018.

Alejandra Alonso Rojas was born and raised in Madrid. Alejandra, a fourth generation hand-knitter combines both traditional and experimental knitting techniques to create one-of-a-kind, collectible pieces. The designer also has a keen eye for tailoring, having apprenticed with a master menswear tailor in Madrid. Her designs, fashioned in the nest materials, feature impeccable cut, and quality finishings. Knits and leathers play a key role in the collection and exemplify Alejandra's commitment to the preservation of heritage. Greatly inspired by the legacy of the pioneering, industrious and creative women who led her childhood, Alejandra seamlessly blends artistry, hand-craft, and an easeful glamour into her creative process.