You are cordially invited to a very special pop up showcasing the latest collection from Alejandra Alonso Rojas. Alejandra's PF19 Collection features new lines of sustainably hand-dyed silks, hand knitted recycled cashmere pieces and artisanal slow fashion garments. The exclusive AAR Trunk Show will be showing this weekend only - July 20 & 21 - and is a completely free event open to all.
SAVE THE DATES
Alejandra Alonso Rojas Trunk Show @ Formation Boutique
Sustainable Ready-To-Wear | Silks | Cashmere | Slow Fashion
Vail, Colorado
July 20-21, 2019
Open to the Public
PRE FALL 2019 COLLECTION


NATURAL HAND-DYED SILKS
With Alejandra Alonso Rojas' Pre-Fall 2019 collection, she introduces a new sustainable practice with hand-dyeing silks through natural elements. An array of colors were tried and tested, all using natural dyes, but ultimately three colors made the cut.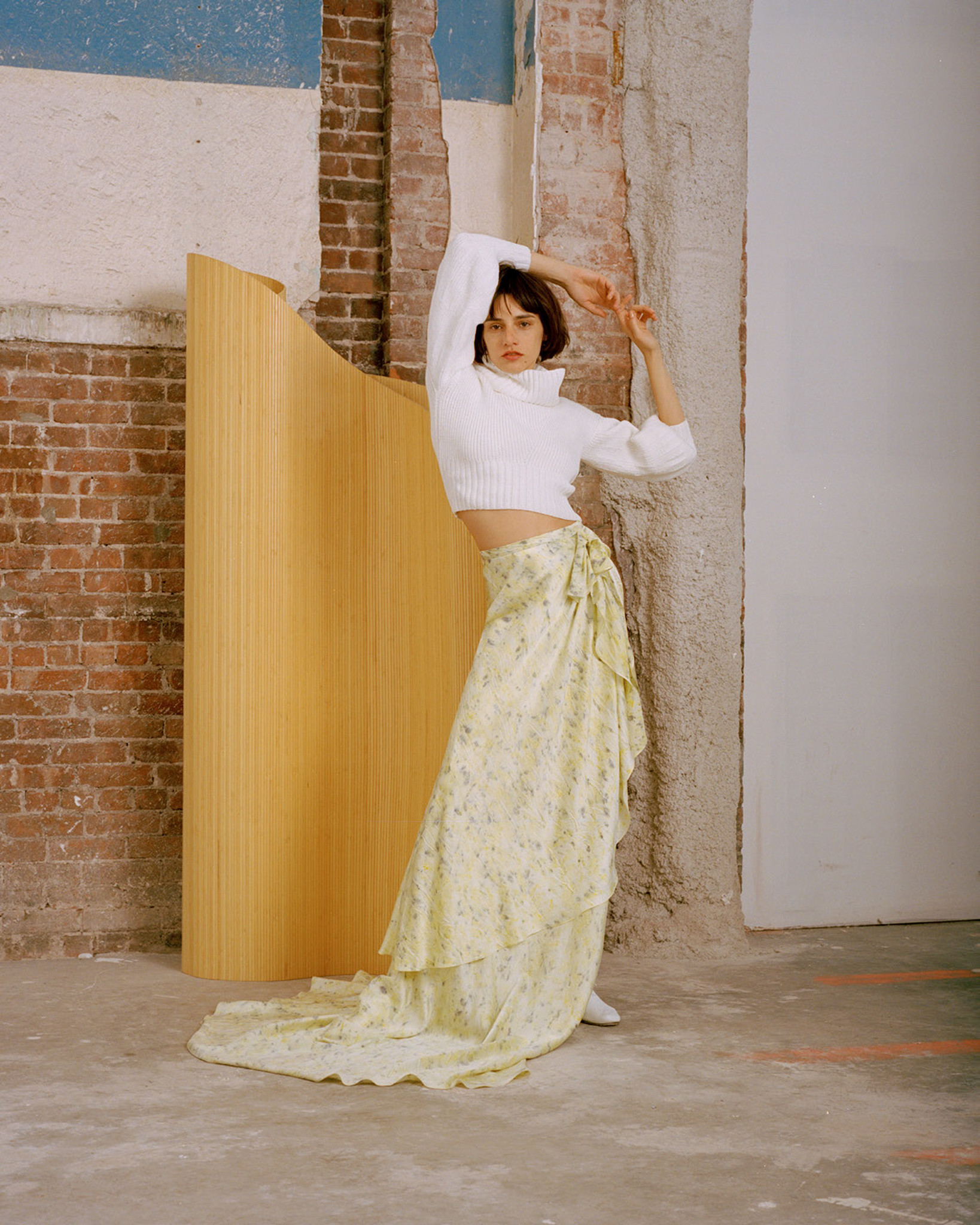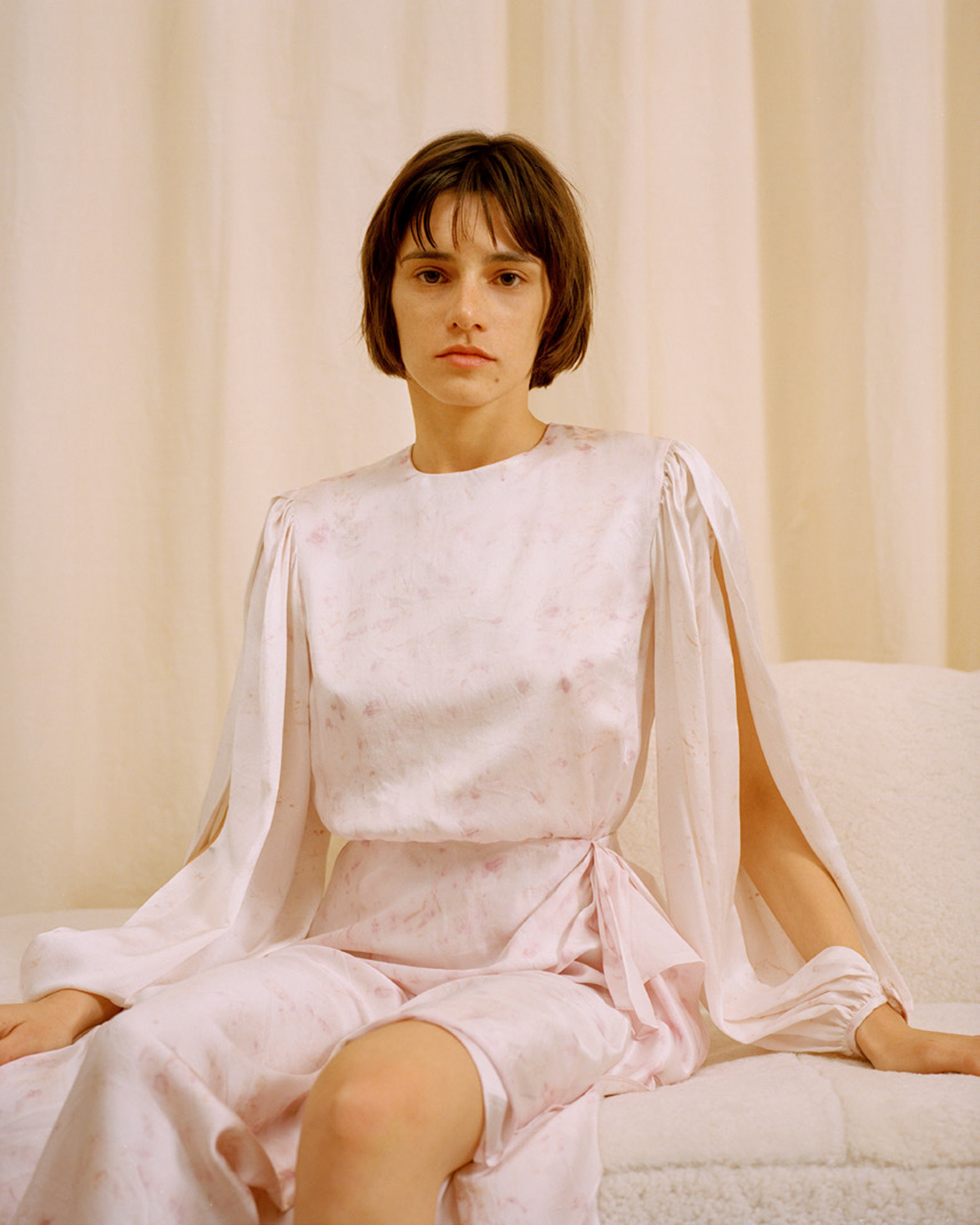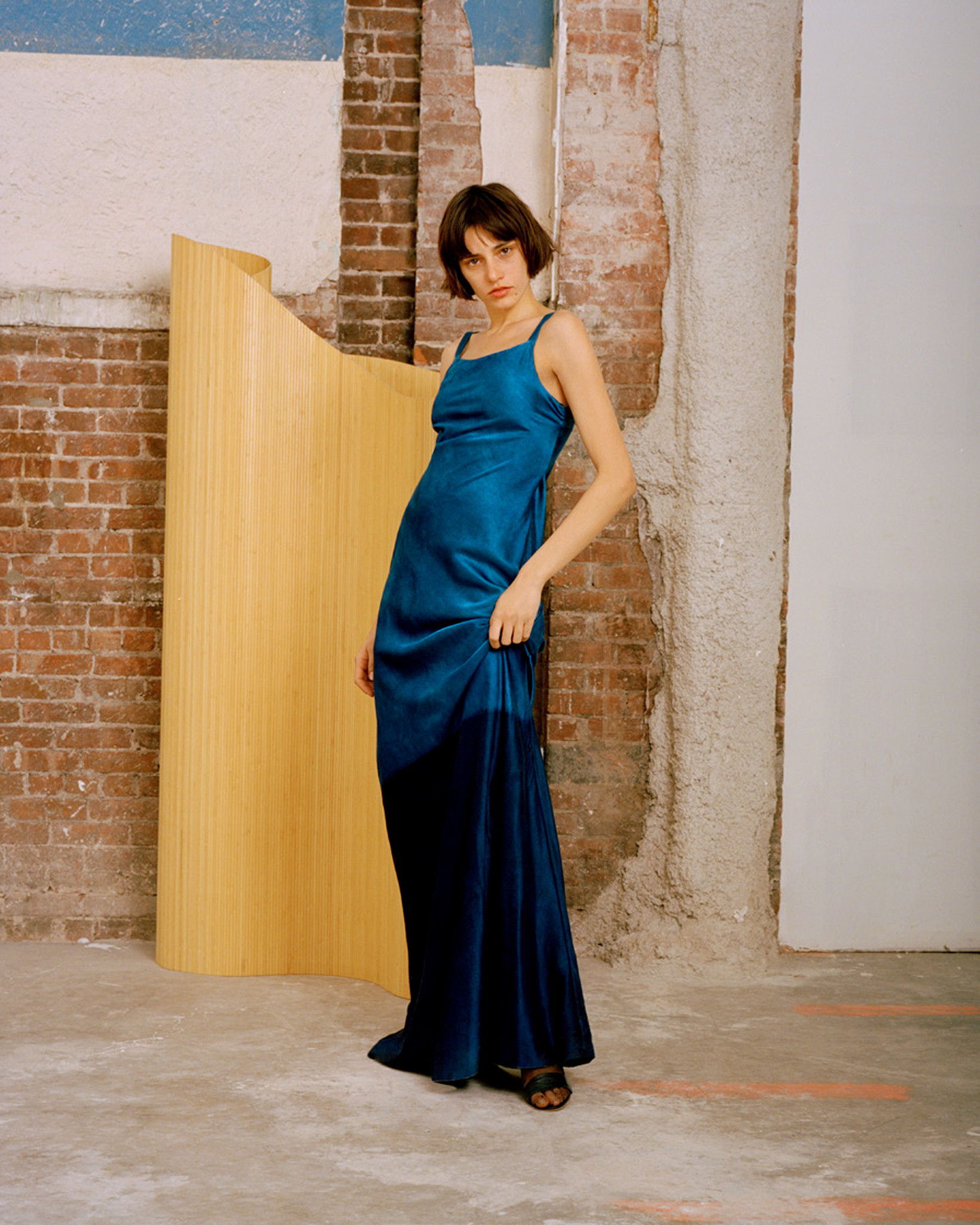 Blackberries and red cabbage were used to create the dreamy, ultra pastel malva and pink colors. As demonstrated in the gown, the lighter color at the top was created with a red cabbage dye and fades into a slightly deeper pink which was made with a blackberry dye. All dyes were made in house for development by our own team. The only ingredients used to create these colors were salt, vinegar, water, red cabbage, and blackberries.


Tumeric was used to deepen the yellow on the soft, pale butter yellow silk pieces in the collection. Tumeric dyeing is a technique that has been around for a while and creates a truly unique color. This tumeric yellow radiates like sunshine on the satin silk. One of the simplest dyes to make, this color only requires tumeric powder and water.


Indigo was used to dye the blue palette in the collection. Pablo Picasso's "Blue Period" inspired the tonality, which was ultimately achieved through a stunning degrade of indigo colors. The art of dyeing with Indigo has been around for centuries across many cultures. The power of the indigo plant is unlike any other dyeing material. To create an indigo vat, one must obtain the correct natural chemicals in order to properly obtain the blue color from the indigo powder. When the fabric is first taken out of the dye vat it is actually a lime green, and as the fabric hits the air, the oxygen turns the color to the vibrant indigo blue which you see today.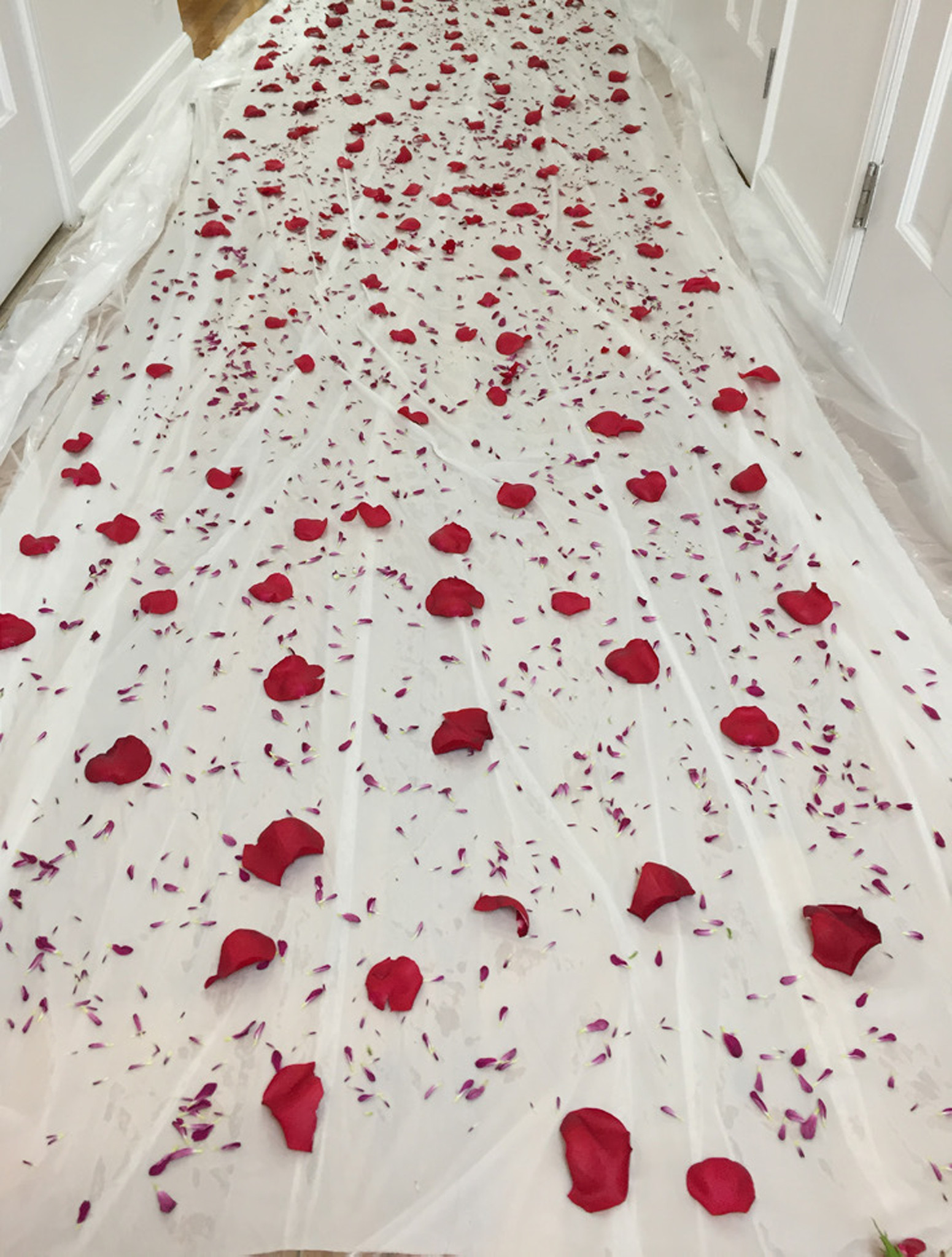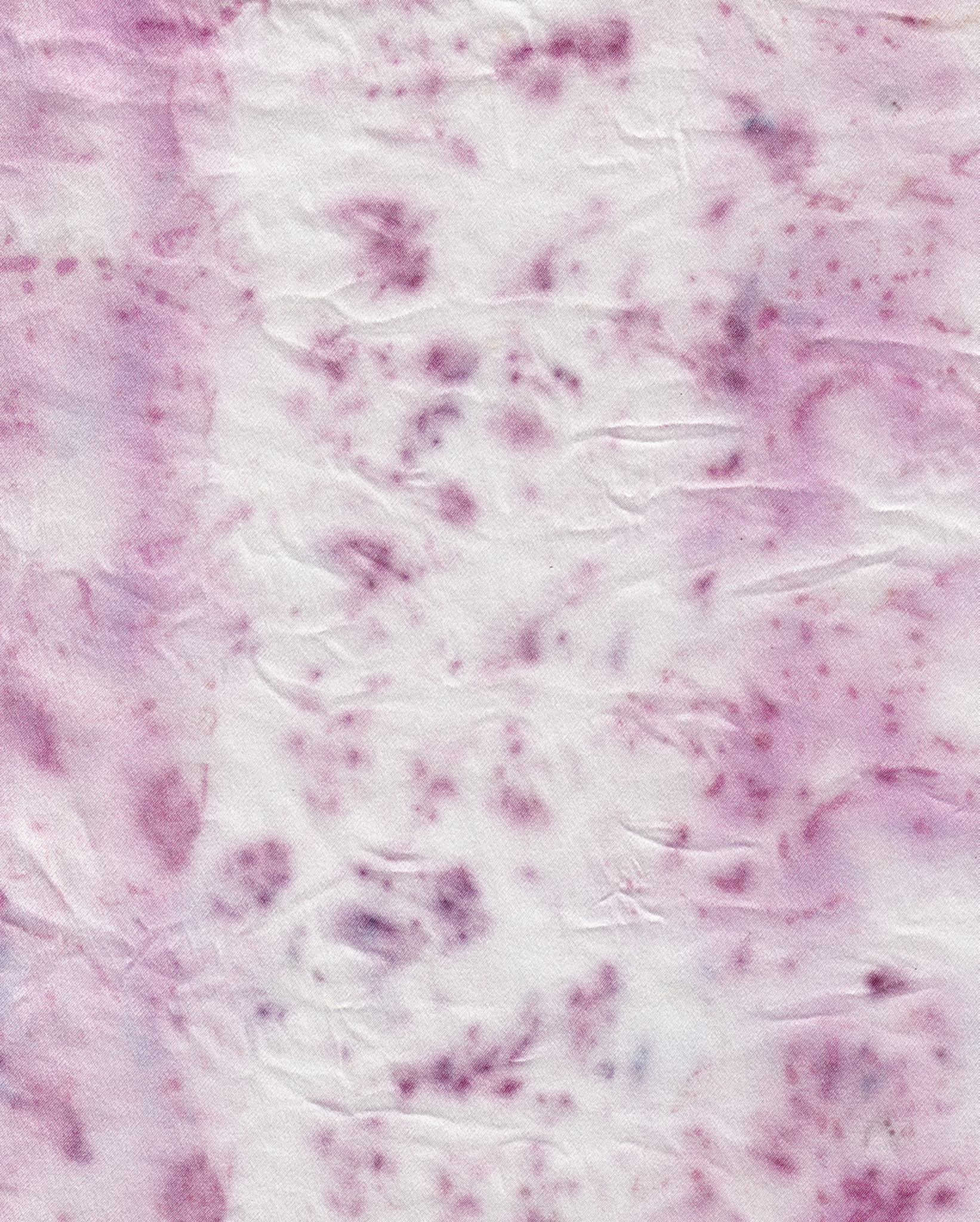 Another technique introduced with Alejandra's Pre-Fall 2019 collection was dyeing silk with flower petals. The effect is a subdued print that creates a subtle texture all over the fabric. Illustrated in two color ways, this flower print is offered in a pretty petal pink and a tonal green-yellow. The best part of this print is the gorgeous process. Imagine yards of silk fabric laid out on the floor and sprinkling rose and chrysanthemum petals all over in an organic pattern. Then, the fabric is rolled up and steamed. Finally, the silk is put in the freezer to cement the color into the fabric. Afterwards, you are left with a truly one-of-a-kind garment.
FALL 2019 COLLECTION PREVIEW




ECO-CASHMERE HAND KNITS
In Alejandra's next collection, Fall 2019 (coming soon, inquire directly for preorders), she re-introduces a yarn made from recycled cashmere fibers which was first used in her Resort 2019 collection. Represented in a wintry ecru color, this yarn is used in a gorgeous crochet and knit combo dress as well as an intricate patchwork sweater. This recycled cashmere is incredibly soft and so cozy. It is developed by an Italian mill which is dedicated to sustainable practices, including but not limited to eliminating toxic and harmful chemicals from their production cycle, consuming energy responsibly, and transparency in their supply chain.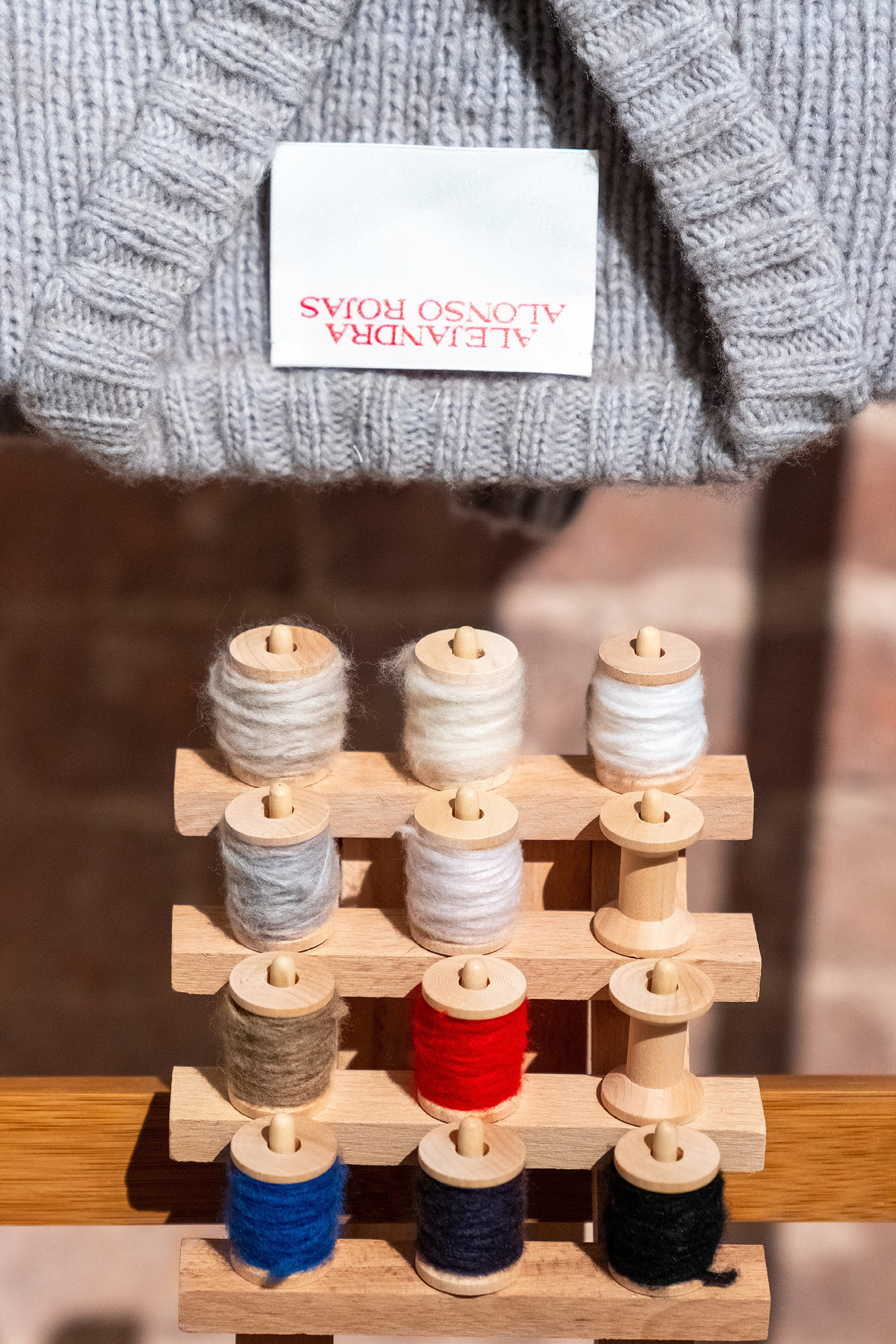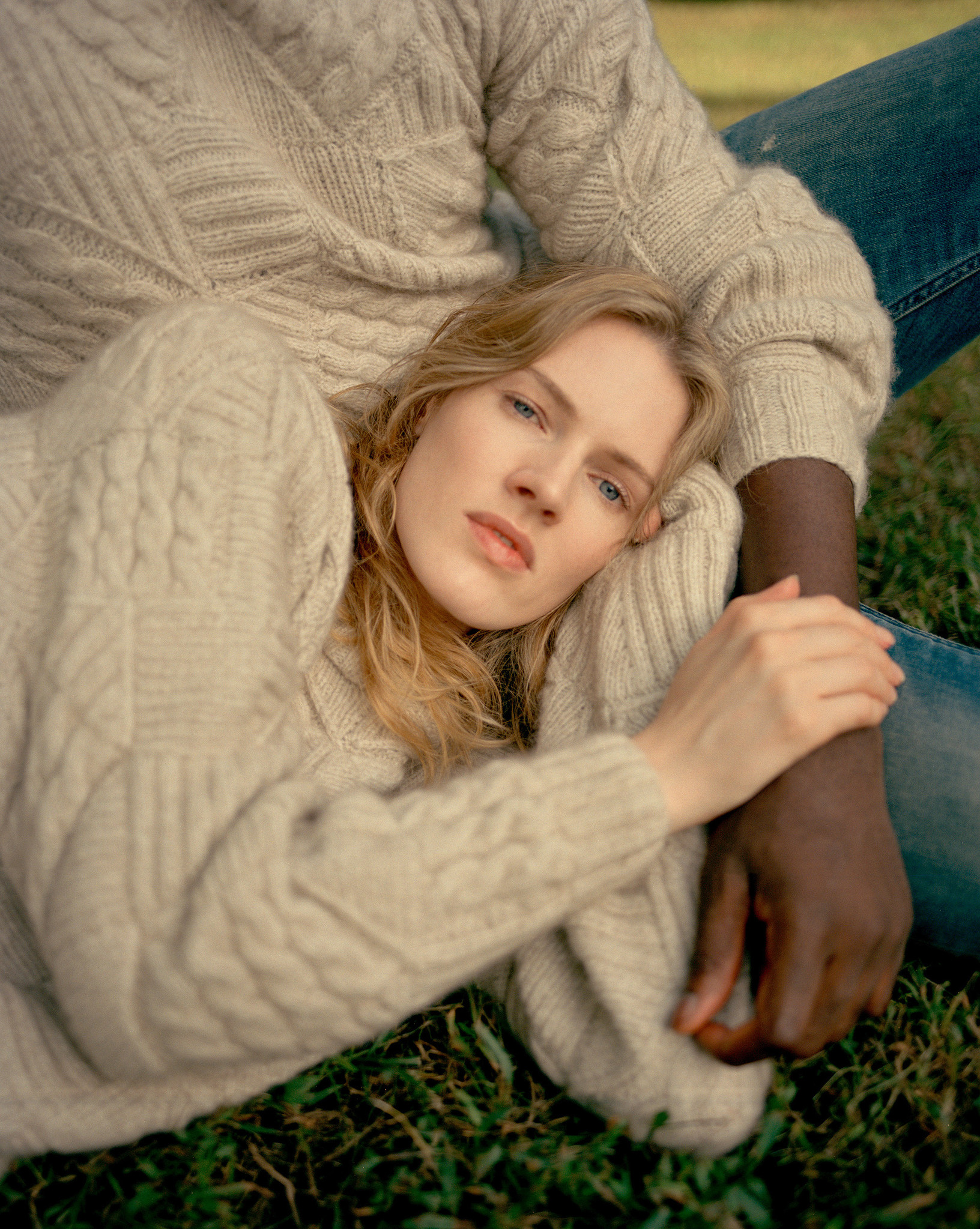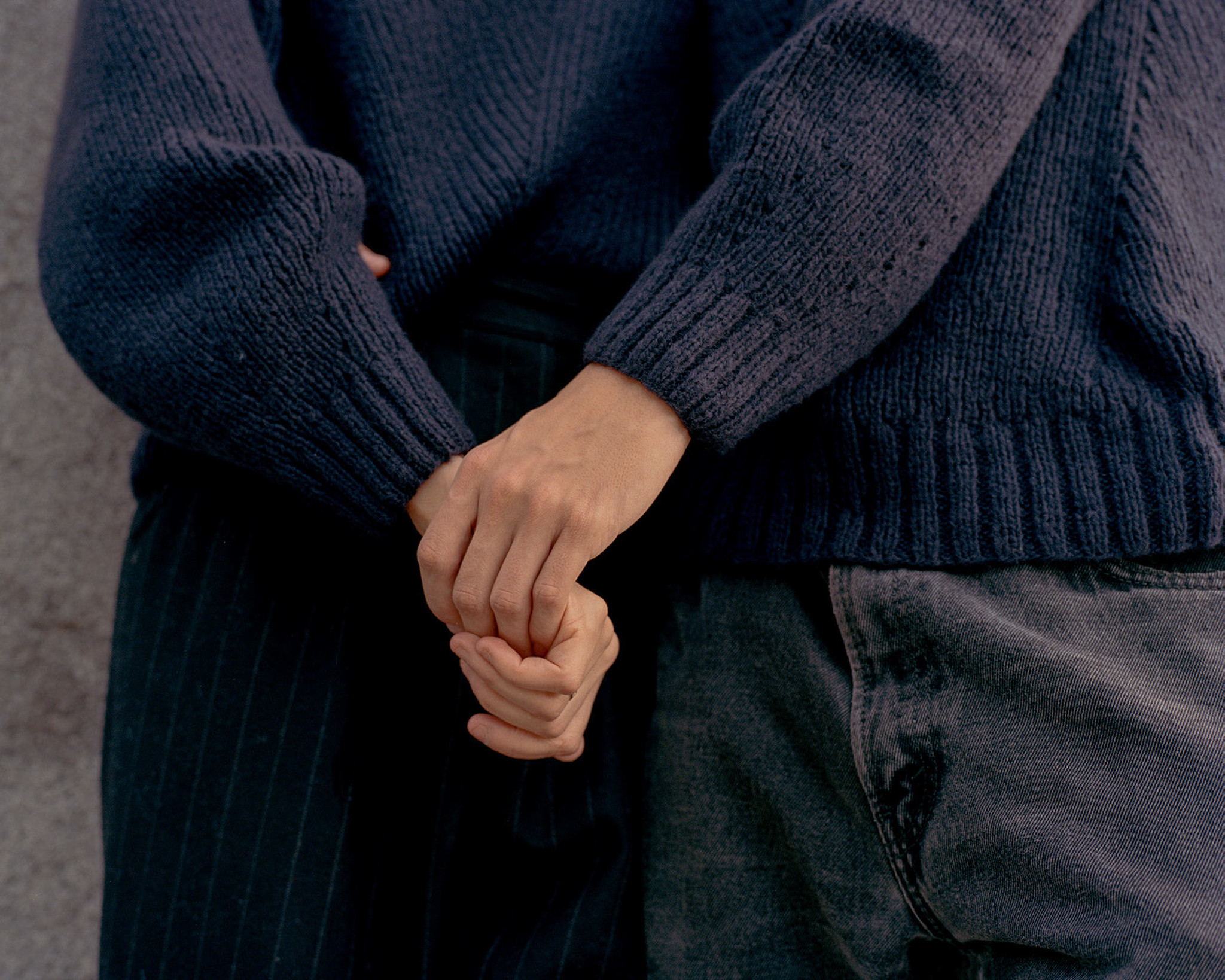 NATURAL HAND-DYED SILKS
Continuing the sustainable practice introduced in Pre-Fall 2019, Alejandra's Fall 2019 collection features an array of hand-dyed silks created with natural materials. This season showcases a deeper, richer color palette which is only enhanced with the naturally dyed degrade prints.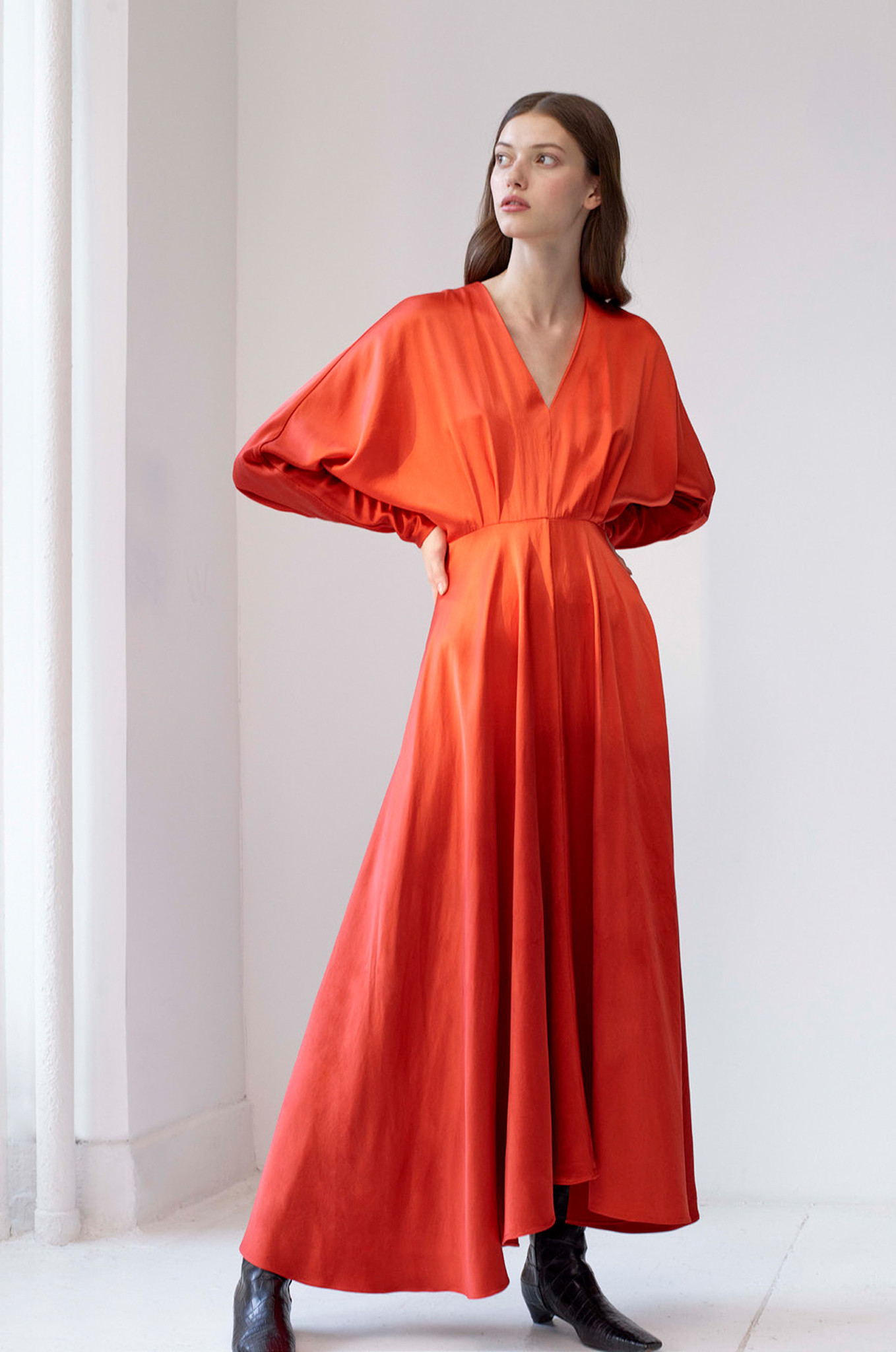 Logwood extract is used to create the deep, dark almost-black green at the bottom of the emerald silk pieces. Logwood is a tree which grows primarily in Central America. In order to create the dye, one must obtain heartwood which is the wood chips that comes from the tree bark. The dye is formed from soaking the wood chips in water.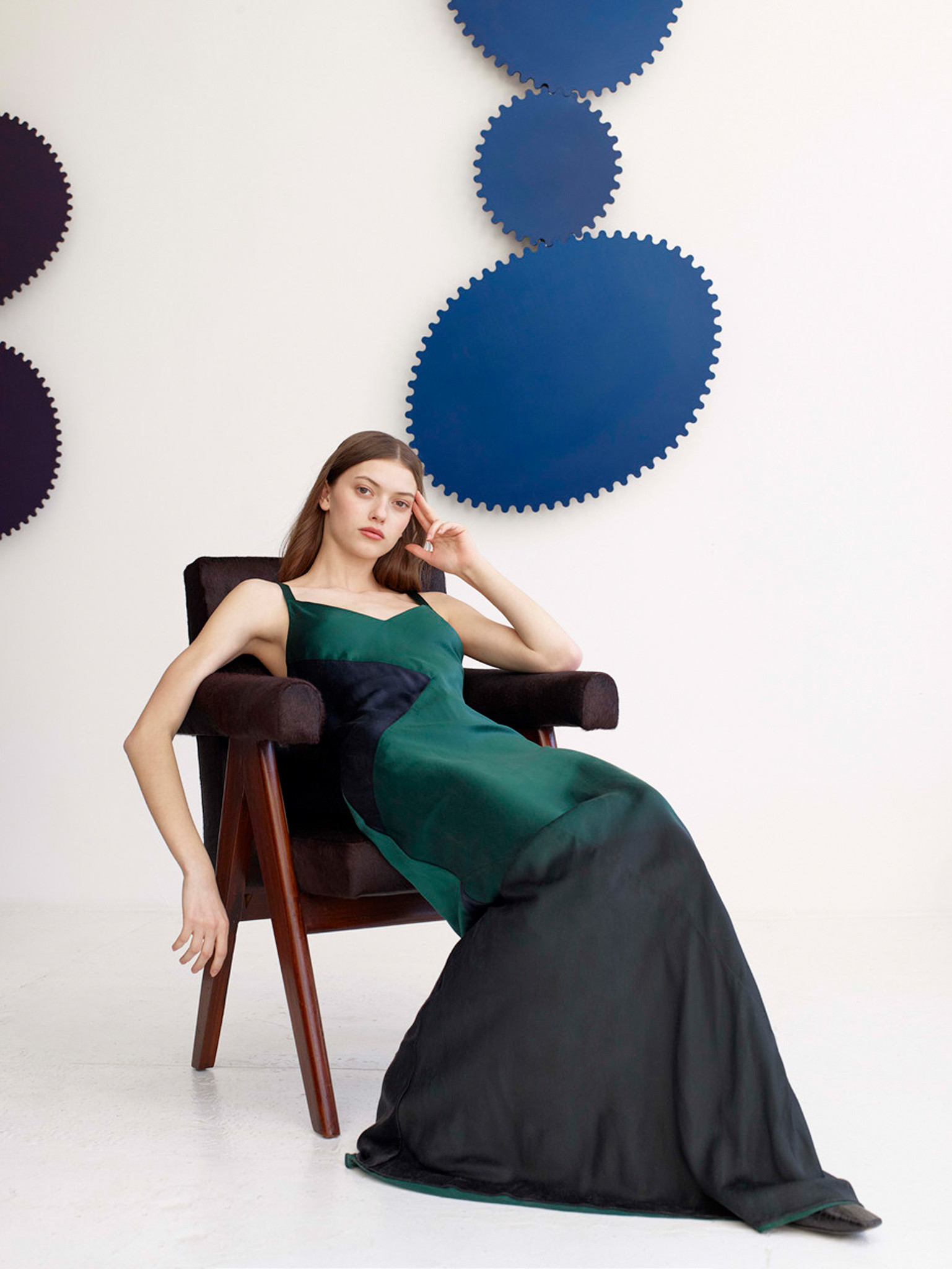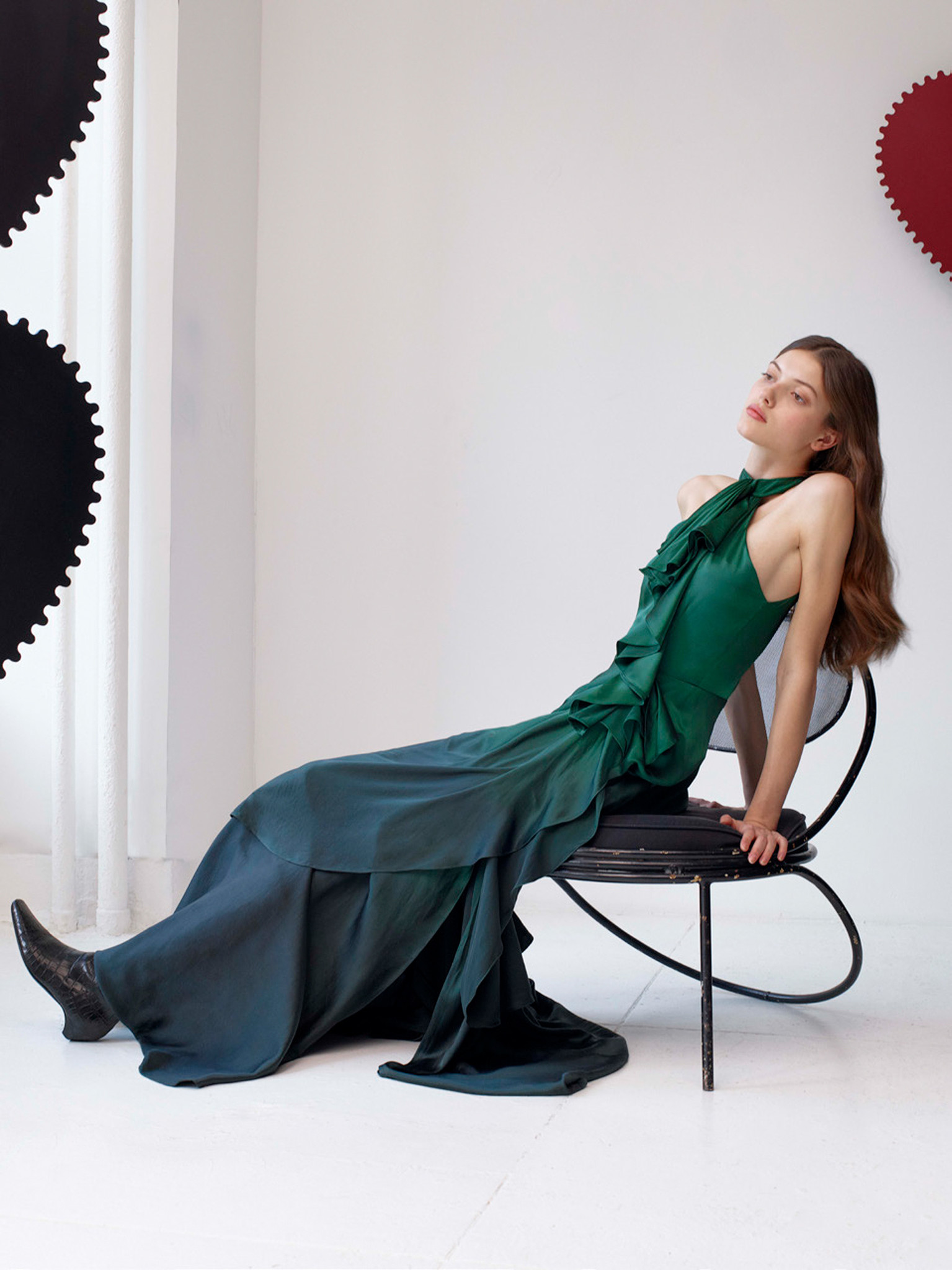 Cochineal extract is used to develop the subtle, yet powerful reddish-orange color at the bottom of the v-neck midi length dress in the collection. Cochineal is an insect found in South America through North America. The cochineal dye process has been used through out history for many purposes including fabric as well as cosmetics. This natural red dye is made from cochineal extract dissolved in water and brightened with cream of tartar.


SLOW FASHION: LOCALLY MADE, ETHICALLY SOURCED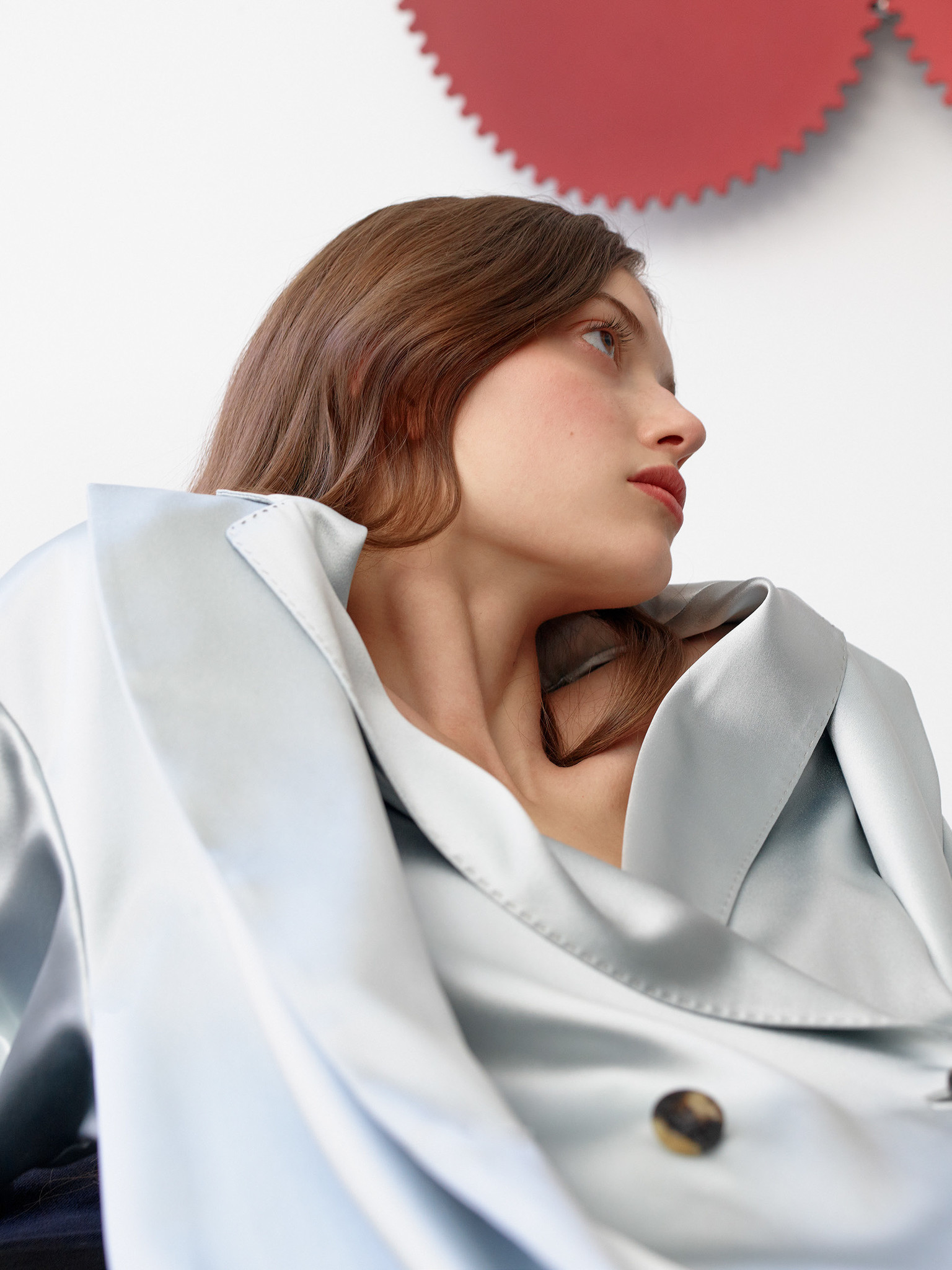 Alejandra Alonso Rojas is proud to be a part of slow fashion, and Formation Boutique is proud to support the brand's dedication to the environment. AAR takes great care in the decisions made to produce artisanal, hand-crafted garments. Each suit has hand sewn pick stitches around the lapel and along the pocket openings and each section of a patchwork sweater is first hand-knitted separately and then sewn together by hand. AAR designs with luxury in mind which entails demi-couture construction techniques. Hand sewn hemlines, exquisite tailoring, special inner construction layers. Overall, Alejandra Alonso Rojas puts an emphasis on the art of clothes making and celebrates the skills of the craftspeople who make them.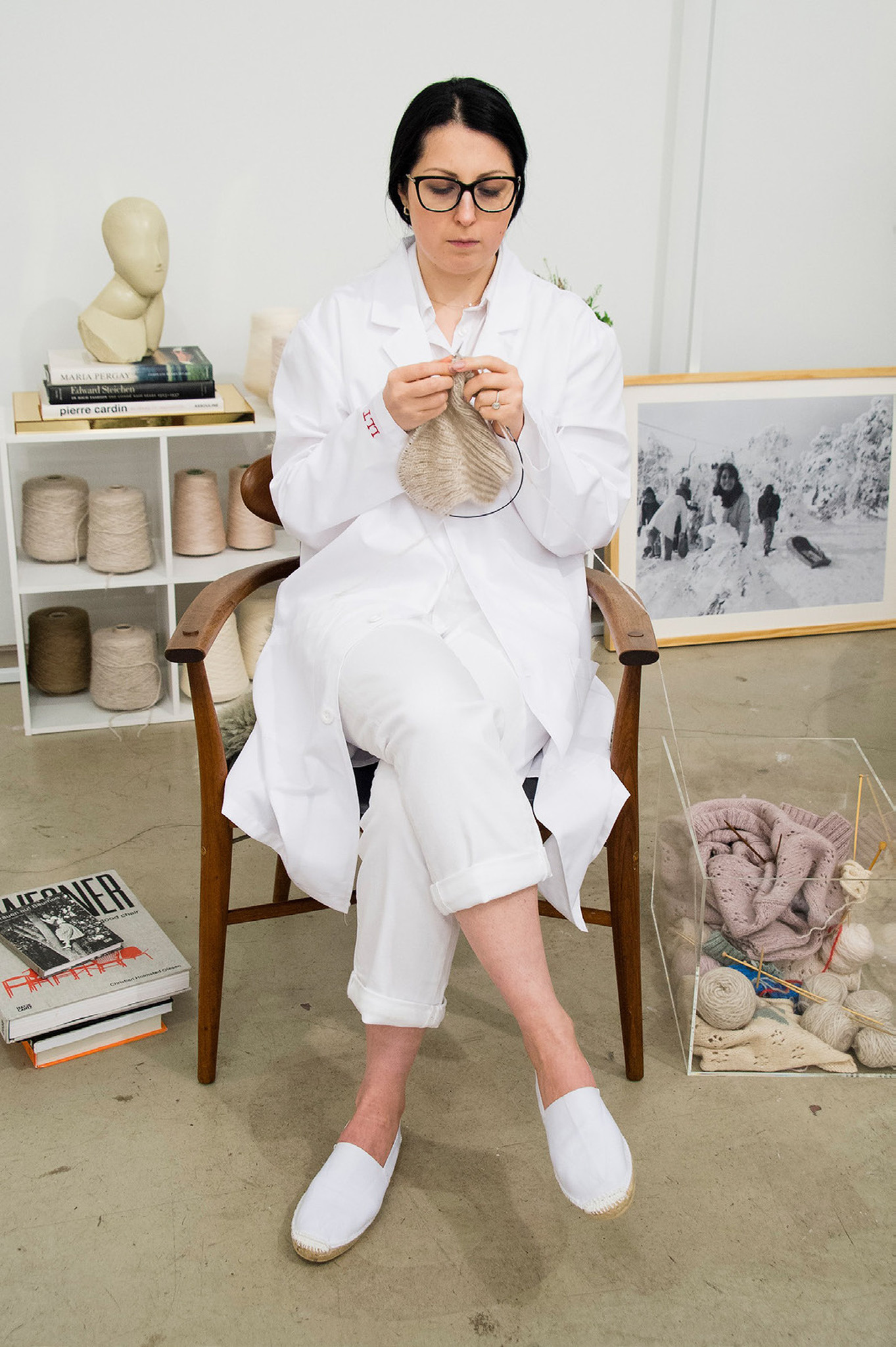 As a New York based company, AAR supports their local workers and factories in the Garment District and across the USA. They develop 100% of their woven and leather garments with factories located in NYC. Their knitwear is developed with their hand knit factory which originally was based out of Brooklyn and now has re-located to Texas. AAR is happy to work with a close-knit group of talented creators and craftsman with the aim of growing the business locally, together.

As the Alejandra Alonso Rojas collections evolve, they continue to research and develop their database of ethically sourced materials. AAR is instinctively drawn to natural materials due to the luxurious quality and sophistication which they provide to their designs.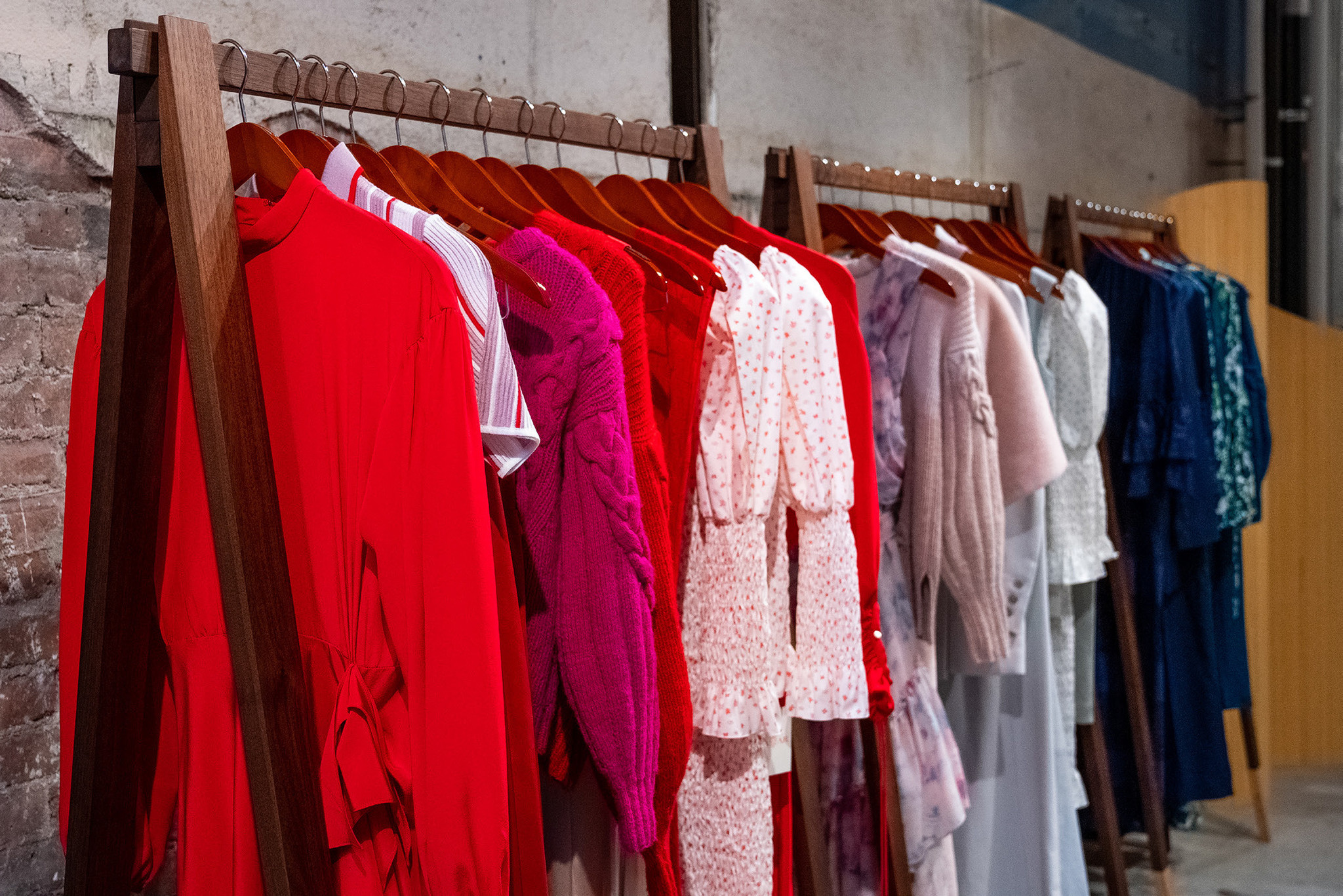 Currently, AAR works with an Italian leather tannery started by two brothers in the late 70's. The company has certifications from the ICEC (Institute of Quality Certification for the Leather Sector) for Environmental Management System, Quality Management System, and Leather Traceability.

AAR's primary yarn supplier is an Italian mill which has been family owned since they opened in 1884. The mill continues to develop and research new and innovative ways to create yarns from the most natural and finest fibers. Their eco-cashmere is produced by this Italian mill and receives a "Cardato Recycled" certification which measures the environmental impact of its entire production cycle taking into account water, energy, and CO2 consumption levels.

For the last couple years, AAR has worked with a family-owned Italian dye house to create gorgeous custom colored yarns. All of their recipes are set with chemicals and dyestuffs with low environmental impact. The colors comply with REACH and GB 18401 regulation quality standards. In addition, they are currently introducing a wide range of 100% naturally dyed color offerings developed with anything from flowers to bark to spices.
ABOUT THE DESIGNER: ALEJANDRA ALONSO ROJAS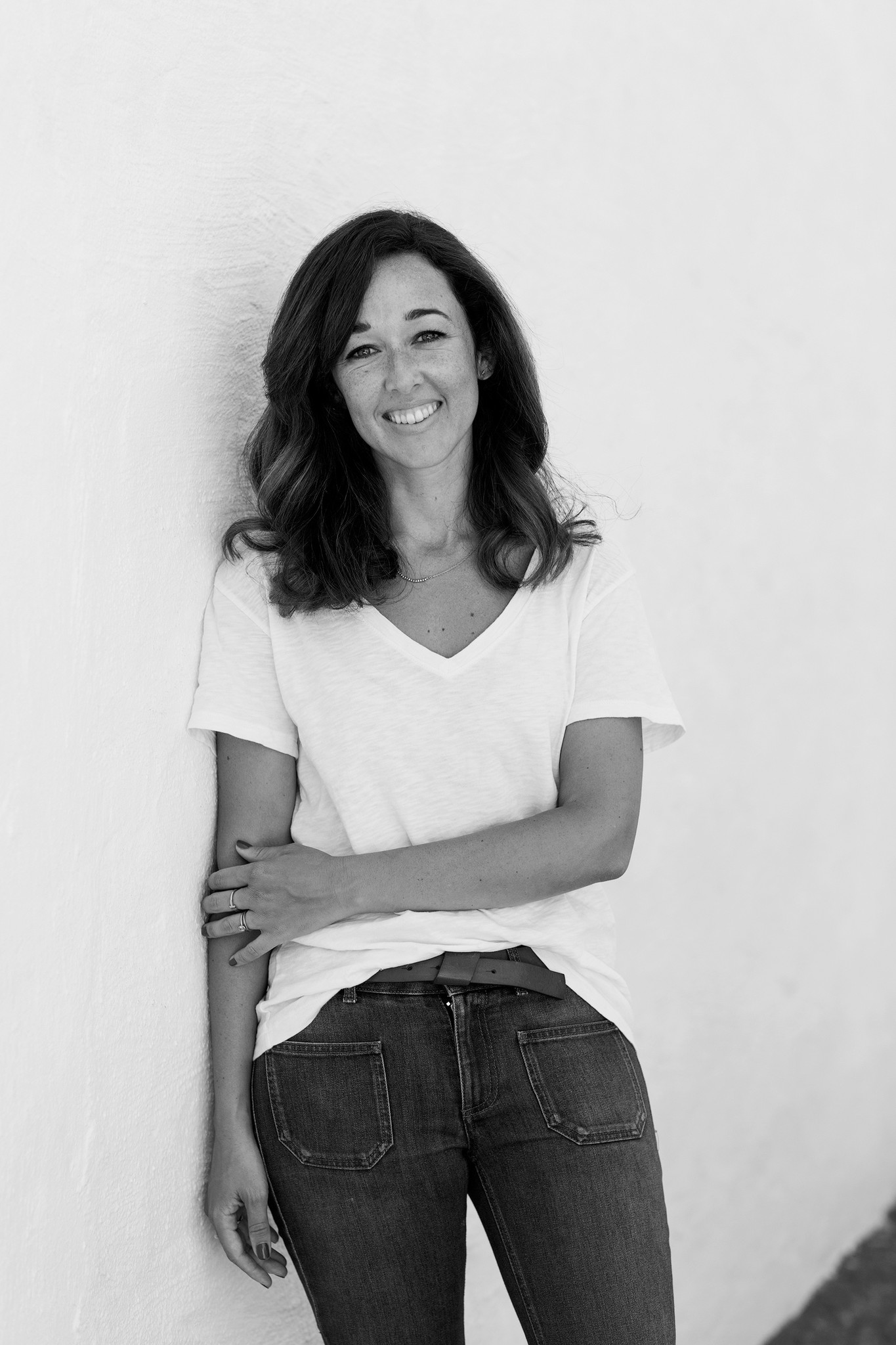 Alejandra Alonso Rojas is a CFDA Member and was born and raised in Madrid. Alejandra, a fourth generation hand-knitter combines both traditional and experimental knitting techniques to create one-of-a-kind, collectible pieces.

The designer also has a keen eye for tailoring, having apprenticed with a master menswear tailor in Madrid. Her designs, fashioned in the finest materials, feature impeccable cut, and quality finishings. Knits and leathers play a key role in the collection and exemplify Alejandra's commitment to the preservation of heritage.

Greatly inspired by the legacy of the pioneering, industrious and creative women who led her childhood, Alejandra seamlessly blends artistry, hand-craft, and an easeful glamour into her creative process. The brand supports responsible manufacturing and sustainable production practices.
YOU'RE INVITED

Alejandra Alonso Rojas Trunk Show @ Formation Boutique
Sustainable Ready-To-Wear | Silks | Cashmere | Slow Fashion
Vail, Colorado
July 20-21, 2019
Open to the Public
If you have any questions or would like to request any additional information, please do not hesitate to reach out to us via email at [email protected] or phone at 970-688-1233.