Posted on
By Formation Boutique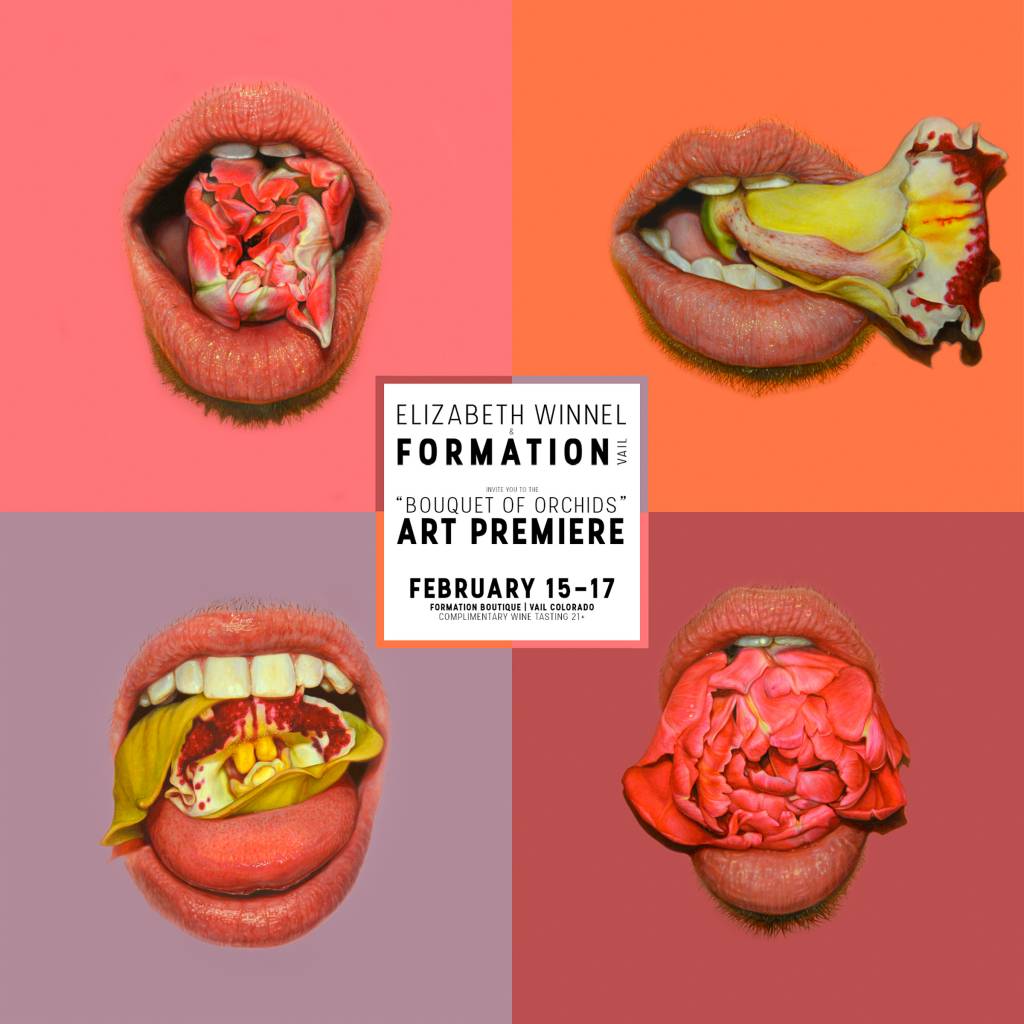 Join us during Presidents' Weekend - February 15-17, 2019 - at Formation Boutique for the Art Premier of Elizabeth Winnel's "Bouquet of Orchids" Series. Never seen before, the collection features four oil on canvas paintings made especially for Formation Boutique. Each piece is 48" x 48" in size and will be available for purchase during the show. For those 21 and older, we will be offering a wine tasting each day of the show. We look forward to seeing you!
"Bouquet of Orchids" by Elizabeth Winnel
Art Premier @ Formation Boutique
Vail, Colorado
February 15 - 17, 2019
Open to the Public
ARTIST STATEMENT
In Bouquet of Orchids, my new series of paintings, I have been thinking about the social scripts, masks, illusions and ideologies that structure how we interact with and respond to one another based on identity. Cultural facades disguise the supposed unsightliness of our humanity, in mind and body. Our imperfect looks, faults and awkward behaviors are photoshopped, optimized, edited, and readied for social media and cultural absorption. I find myself questioning the relationship between these social pressures and expectations and our individual inner monologues and psychological well-being. How do these pressures affect paradigms of individual reality as well as our understanding and compassion for ourselves and others? 
We are all influenced by social systems like popular and traditional cultures, religion, government, and these systems influence our behavior towards others similar and dissimilar from ourselves. There is a reflex and quickness to judge and condemn others that express difference outside of the manicured, homogenous, binary, synthetic and systematized order. 
It's my intention to create a moment to pause - to consider the symbols, representations and codes associated with the body that fall just outside of accepted cultural norms; hairy lips, fertile flowers and fleshy pinks; and ask ourselves if this image is ok. Can we sit with and find acceptance for symbols that are very much like ones we have already seen, but are ever-so slightly different? It's my hope that we can. If we can't, can we be brave enough to ask ourselves why? We are all different: a little crazy, weird, ugly, strange, awkward, off-putting and peculiar, but that's where we all find our shared humanity.
- Elizabeth Winnel
THE SERIES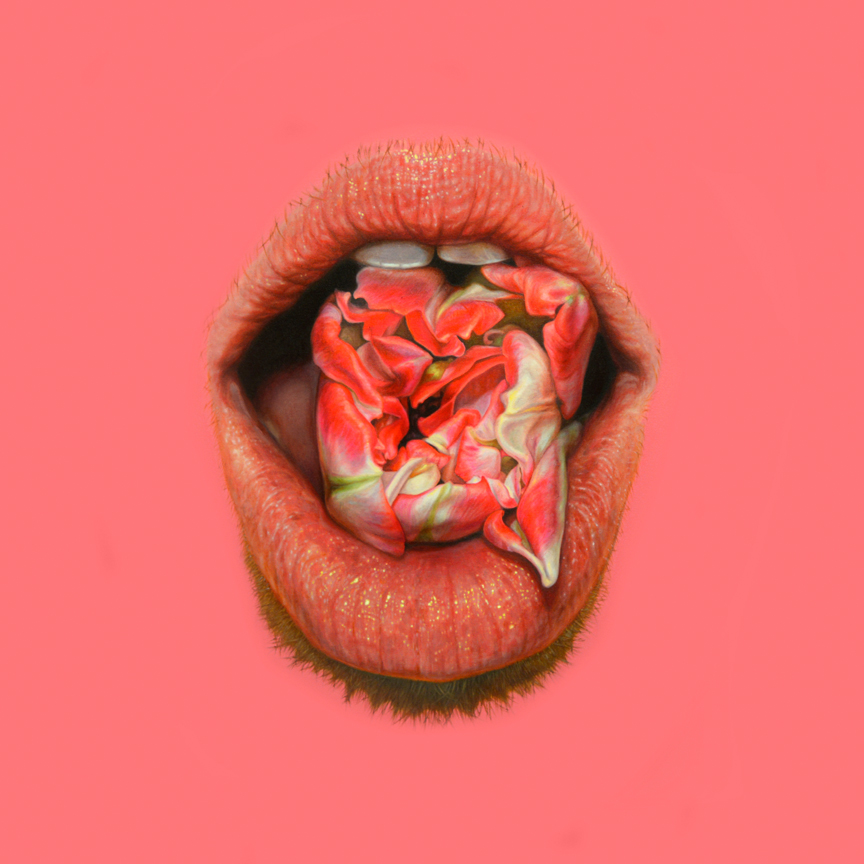 "LATE BLOOMER"
OIL ON CANVAS
48" X 48"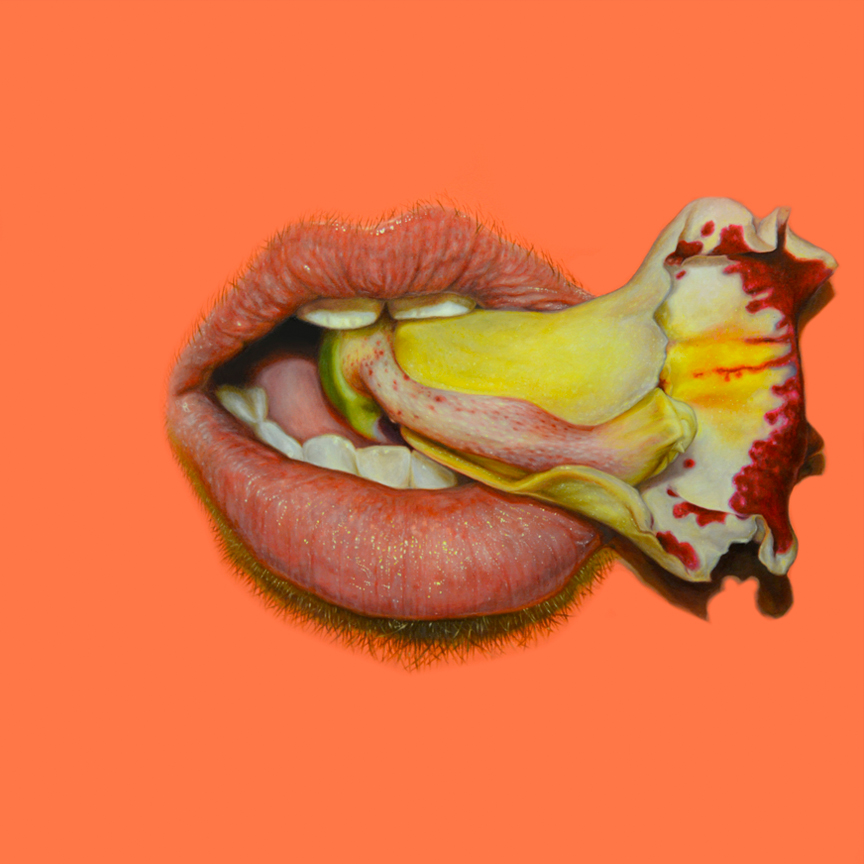 "FLOWERY SPEECH"
OIL ON CANVAS
48" X 48"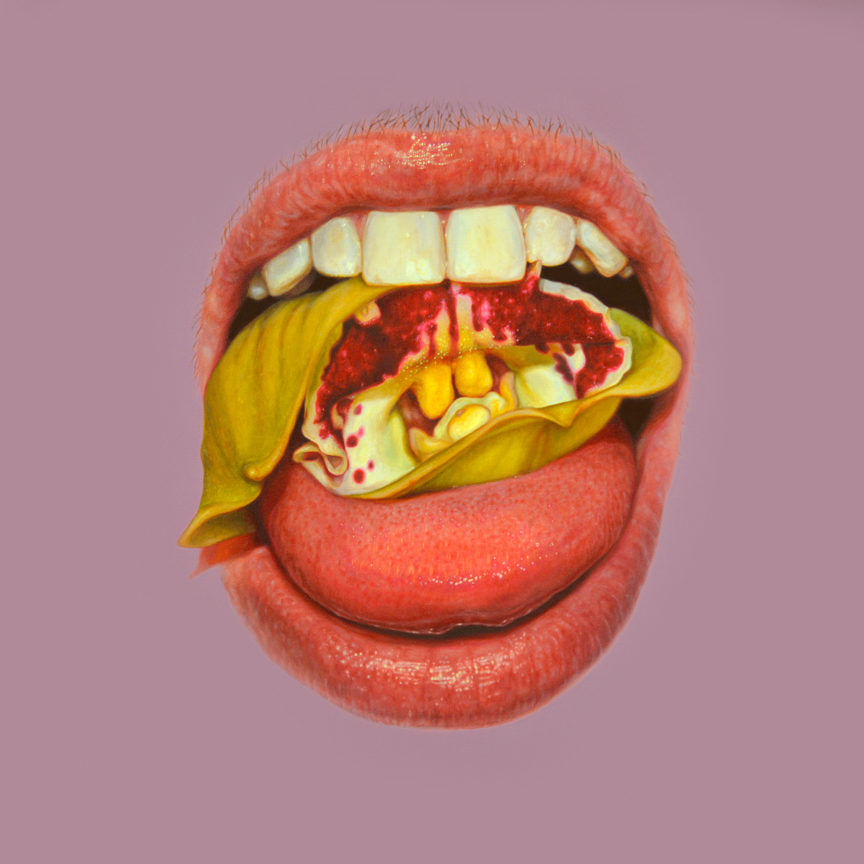 "FLOWER OF"
OIL ON CANVAS
48" X 48"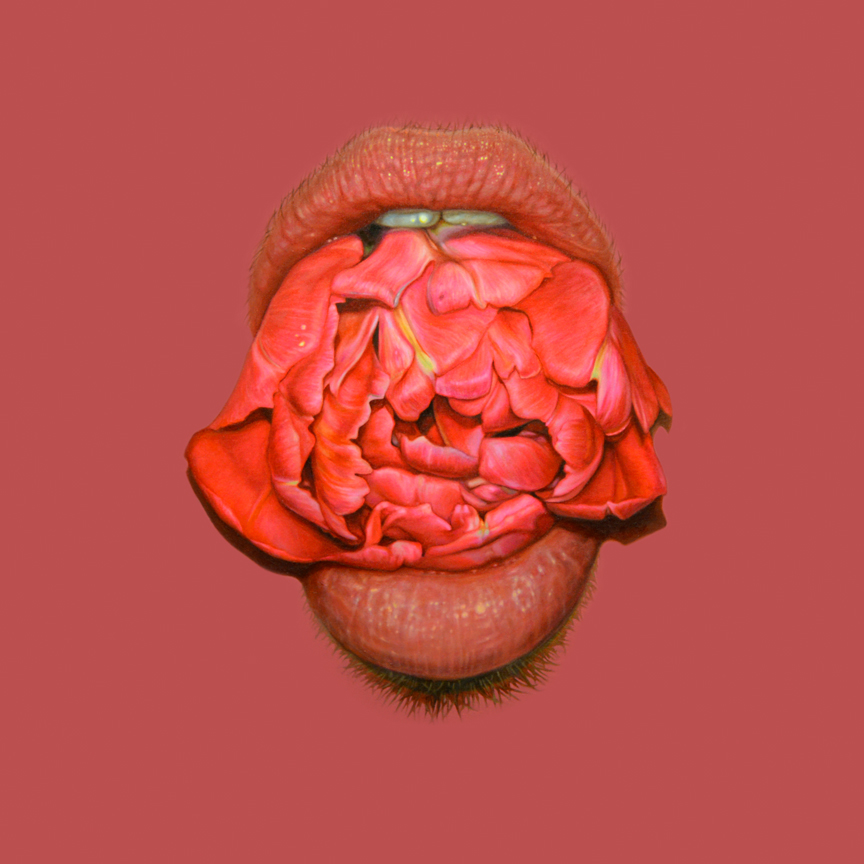 "FULL BLOOM"
OIL ON CANVAS
48" X 48"