Luxury by Stephen Wilson is returning to Formation! Join us next week for an exciting summer ART POP UP featuring brand new works from Stephen Wilson's Luxury Series. The pieces feature the beautiful packaging and materials used by luxury houses like Chanel, Hermès, Gucci, Dior and more turned into compelling 3D works of art using embroidery, assemblage and collage.

We will be showing and selling select works exclusively at Formation from June 16 - July 7 and will host an Opening Party with free wine tastings on Saturday June 23rd from 4pm - 6pm. Save the date and spread the word with this open invite - this is a special event for the Vail Valley that you will not want to miss!
SAVE THE DATE
Luxury by Stephen Wilson Pop Up
Formation Boutique, Shops at Solaris, Vail Village
Showing June 16 - July 7
Opening Party & Wine Tasting: Saturday June 23, 4-6pm
The works featured here are available exclusively at Formation through July 7, 2018.

Our first show of 2018 sold out quickly so please call 970-688-1172 for all pricing and preorders available now.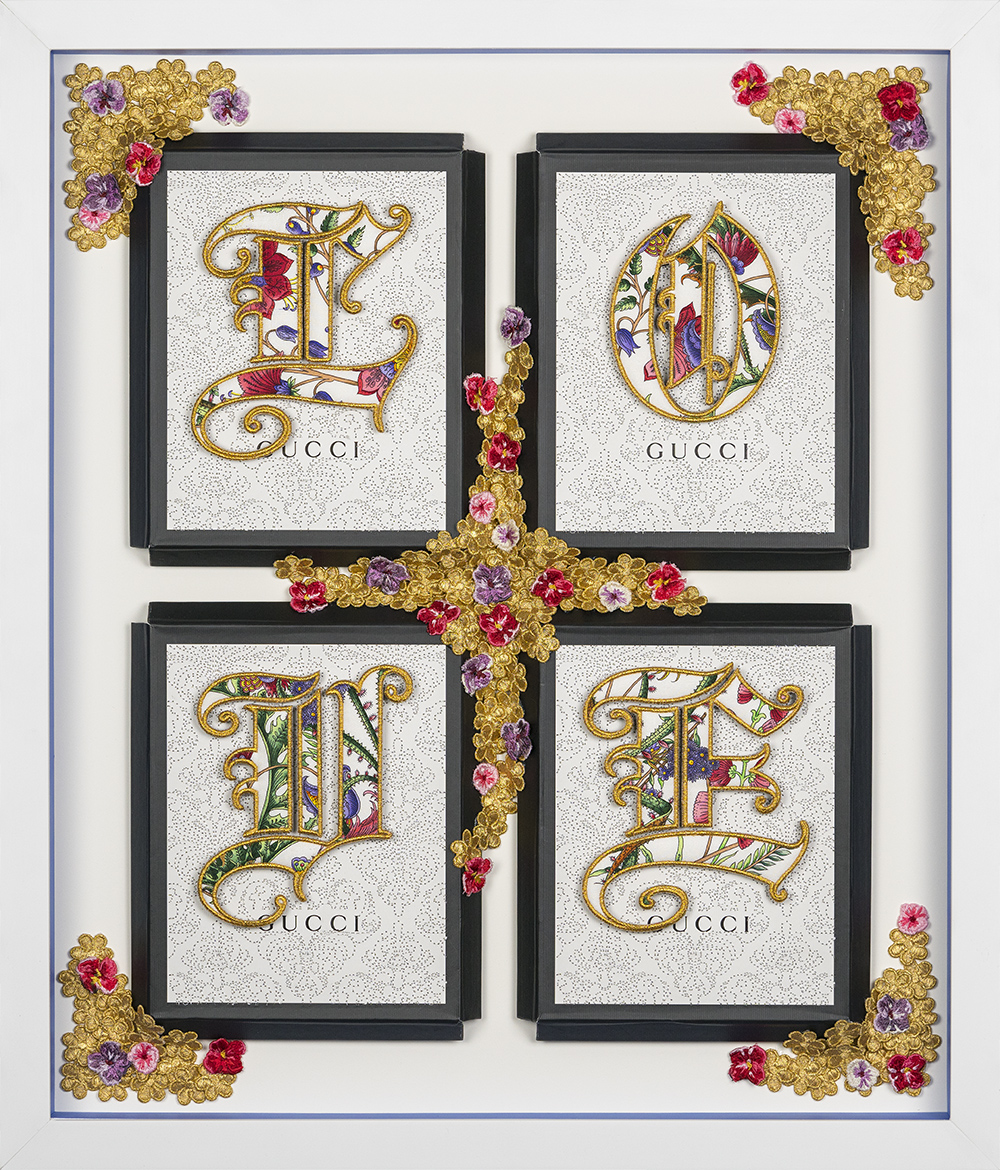 THE LUXURY SERIES
From the feel of superior materials, to the attention to detail placed into each product, luxury houses like Chanel, Hermès, Valentino, Dior, and Gucci have been creating beautiful products for generations. Every product purchased from these luxury brands comes wonderfully packaged in a beautiful box. Usually we are very hesitant to throw one of these boxes away. They are a status symbol in and of themselves, so, inevitably the boxes usually go into storage somewhere, but are eventually discarded.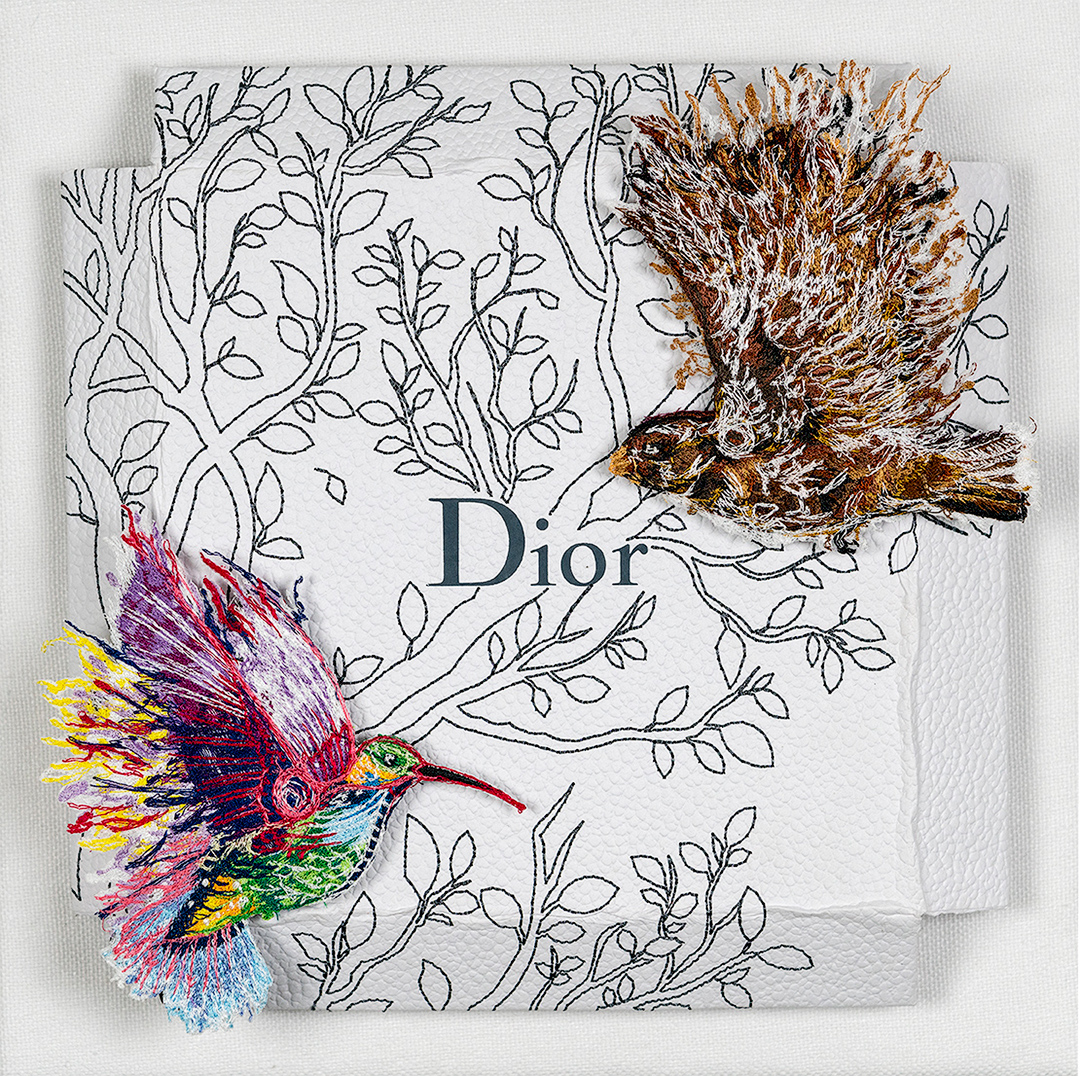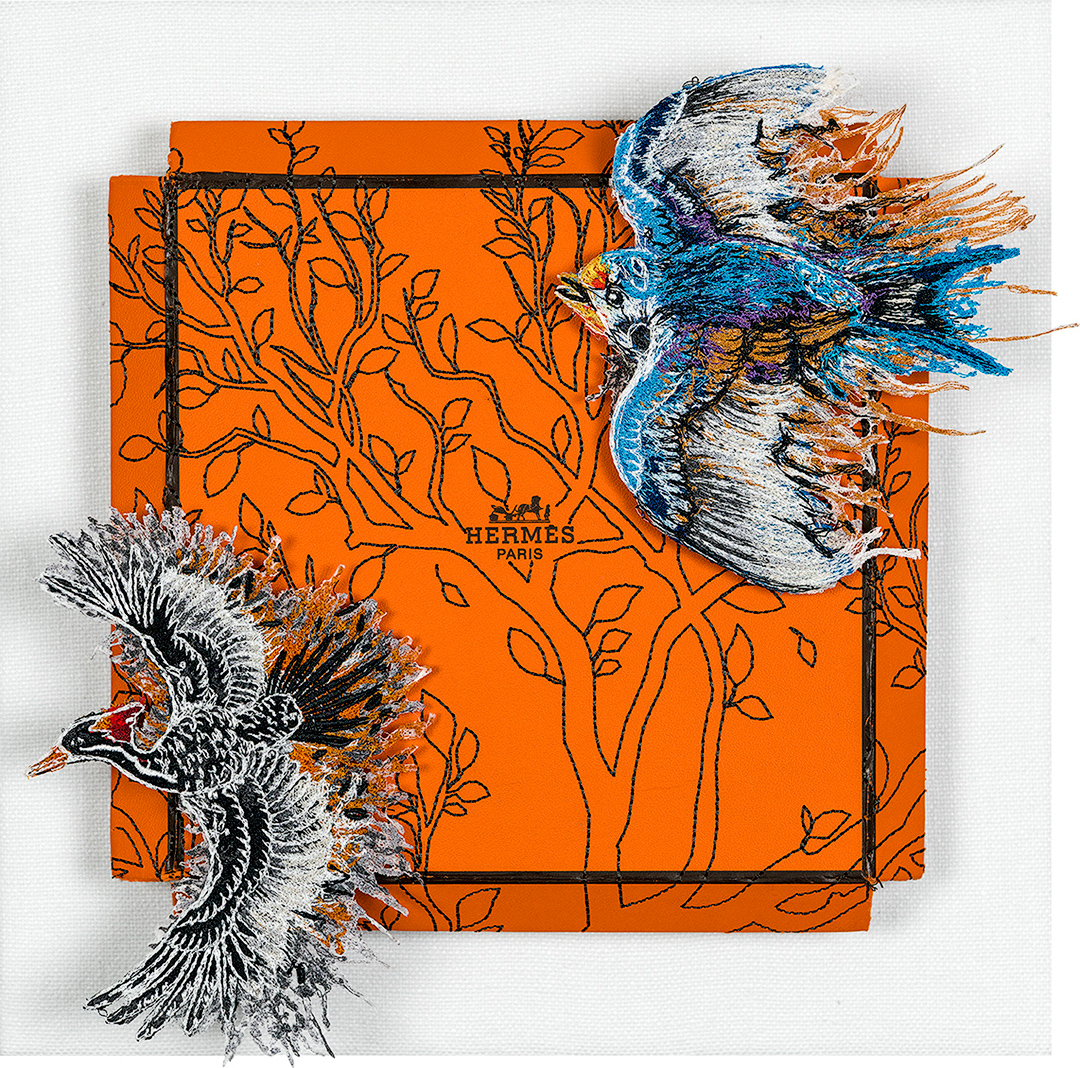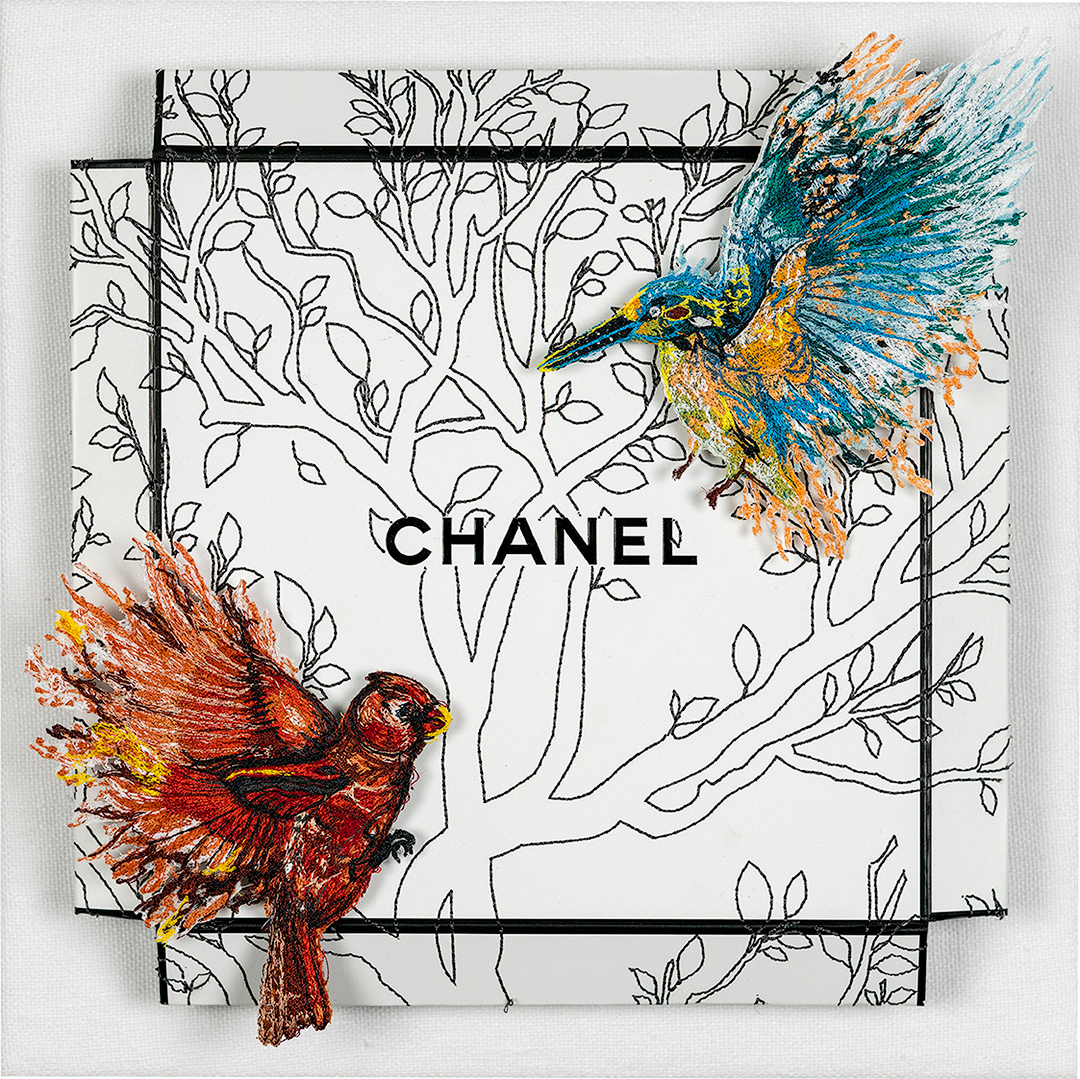 Since Stephen creates many pieces using luxury fabrics like Hermès scarves, his studio becomes littered with boxes. While working on sketches one day, inspiration struck and he decided to use these boxes as a canvas for his new pieces.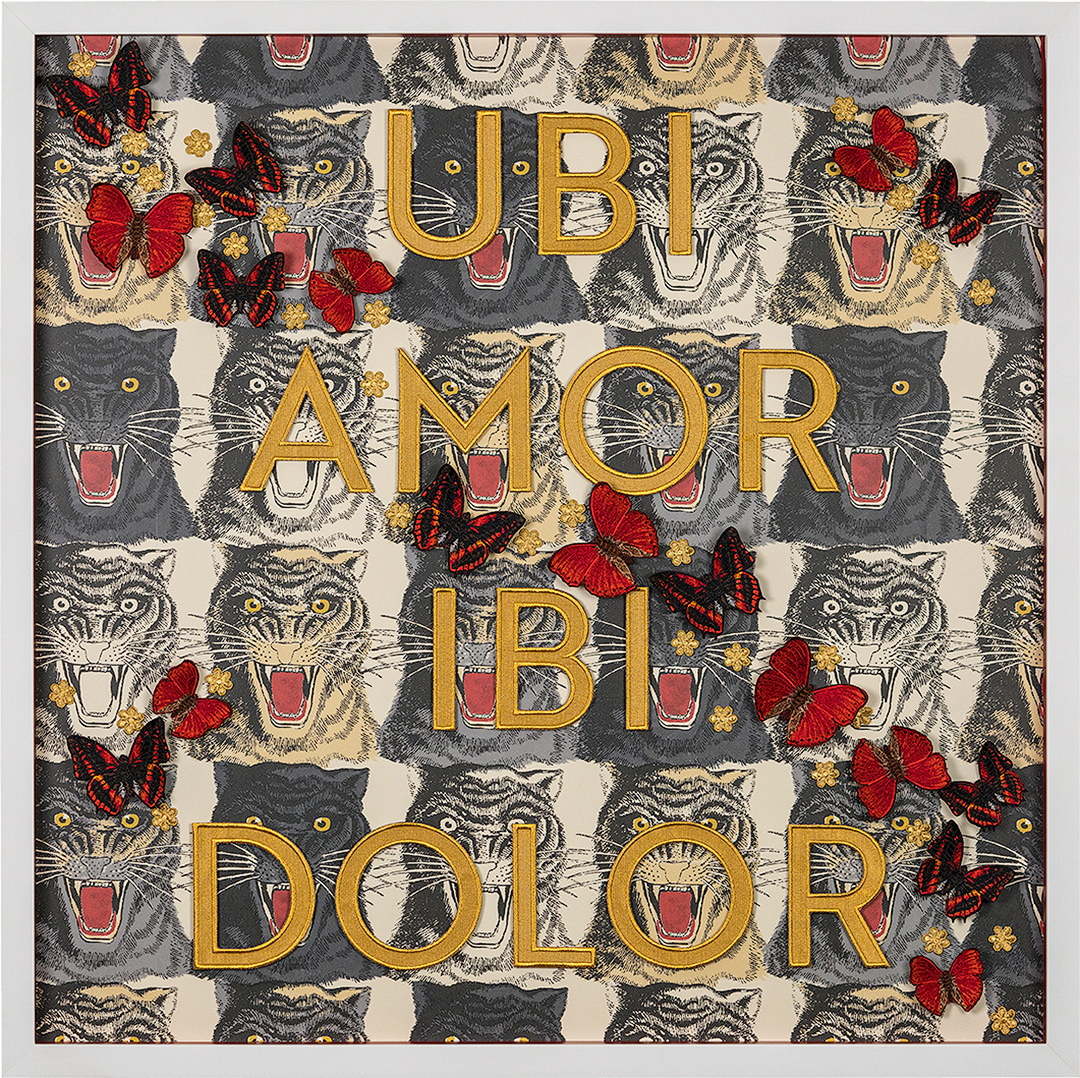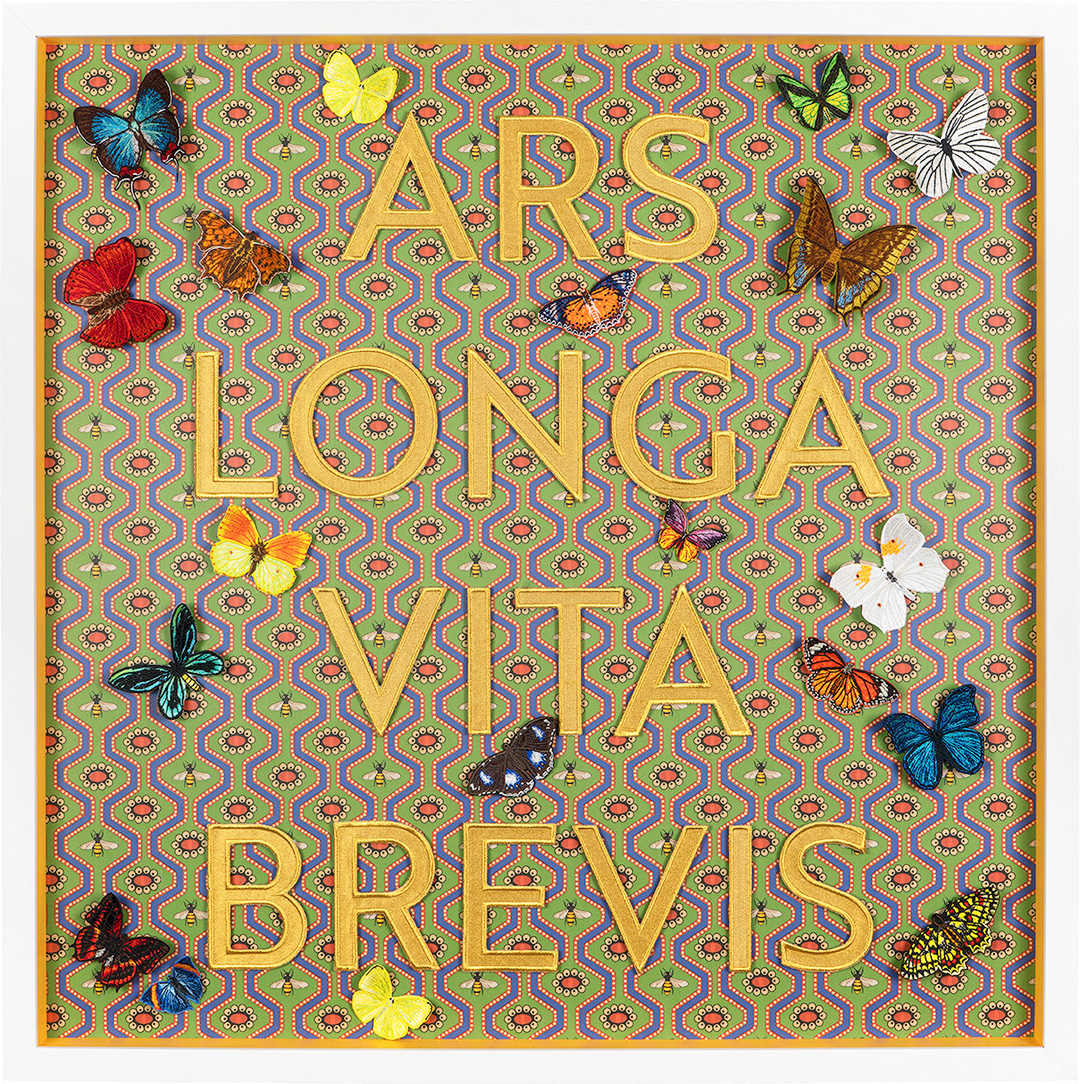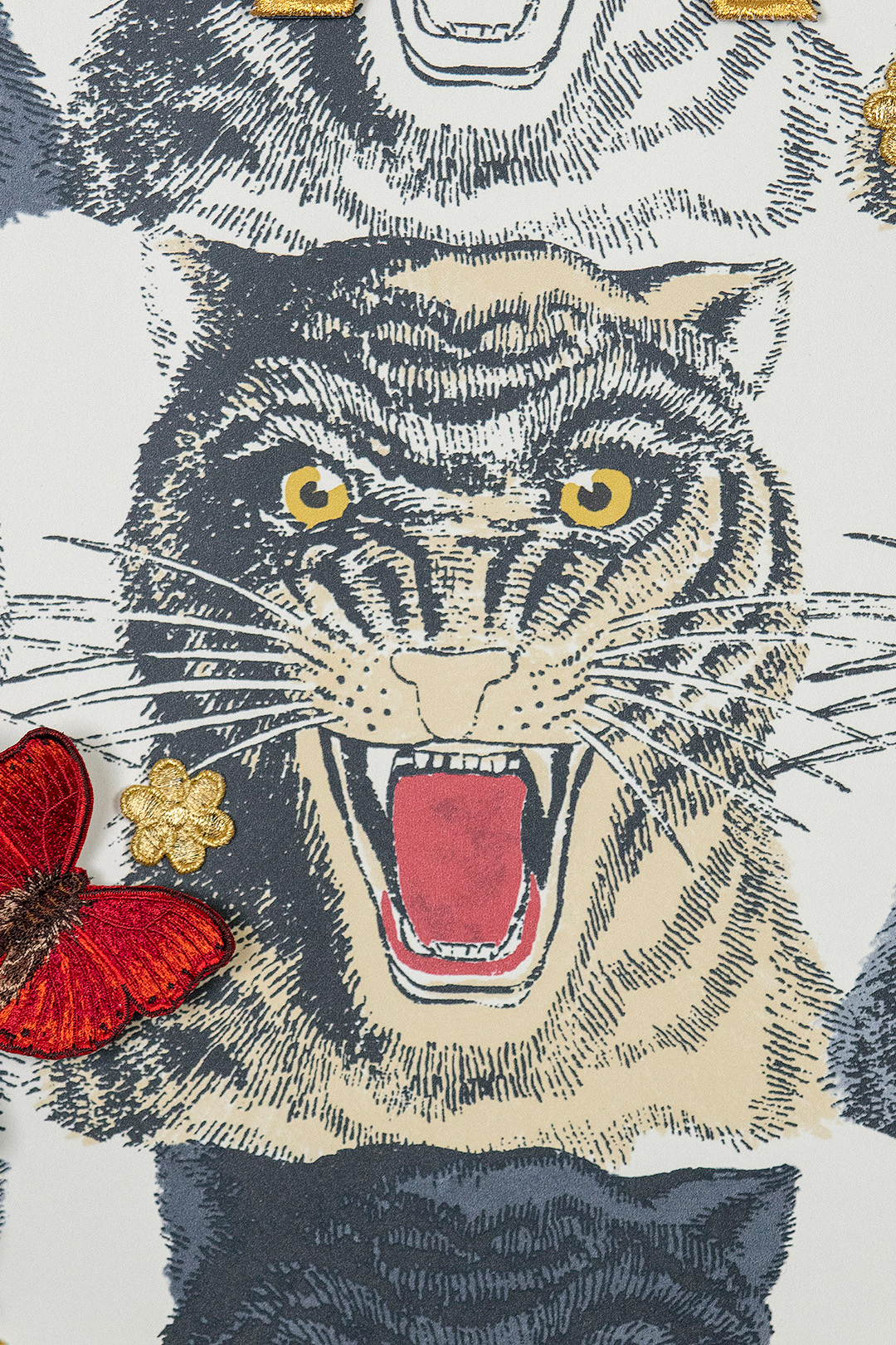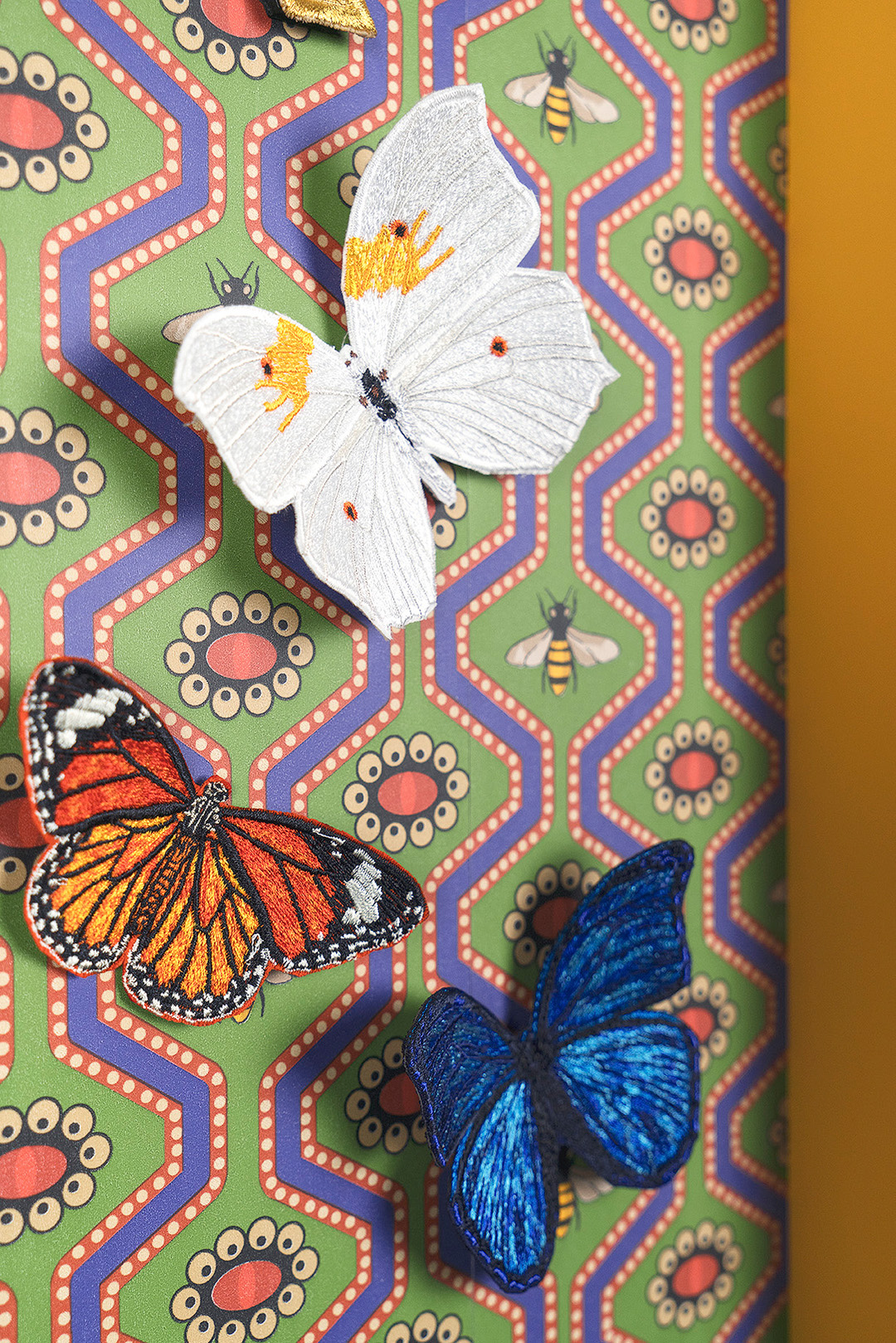 From this, LUXURY by Stephen Wilson was born, featuring one of a kind works of art using actual designer boxes as the canvas. Each work is created by carefully selecting each box - each a true original with it's own characteristics, texture and vintage - and turning into an art piece using embroidery, assemblage, and collage. Once the boxes are finished they are 3D-mounted in a contemporary shadow box frame and represent a ready to hang piece that is one of a kind.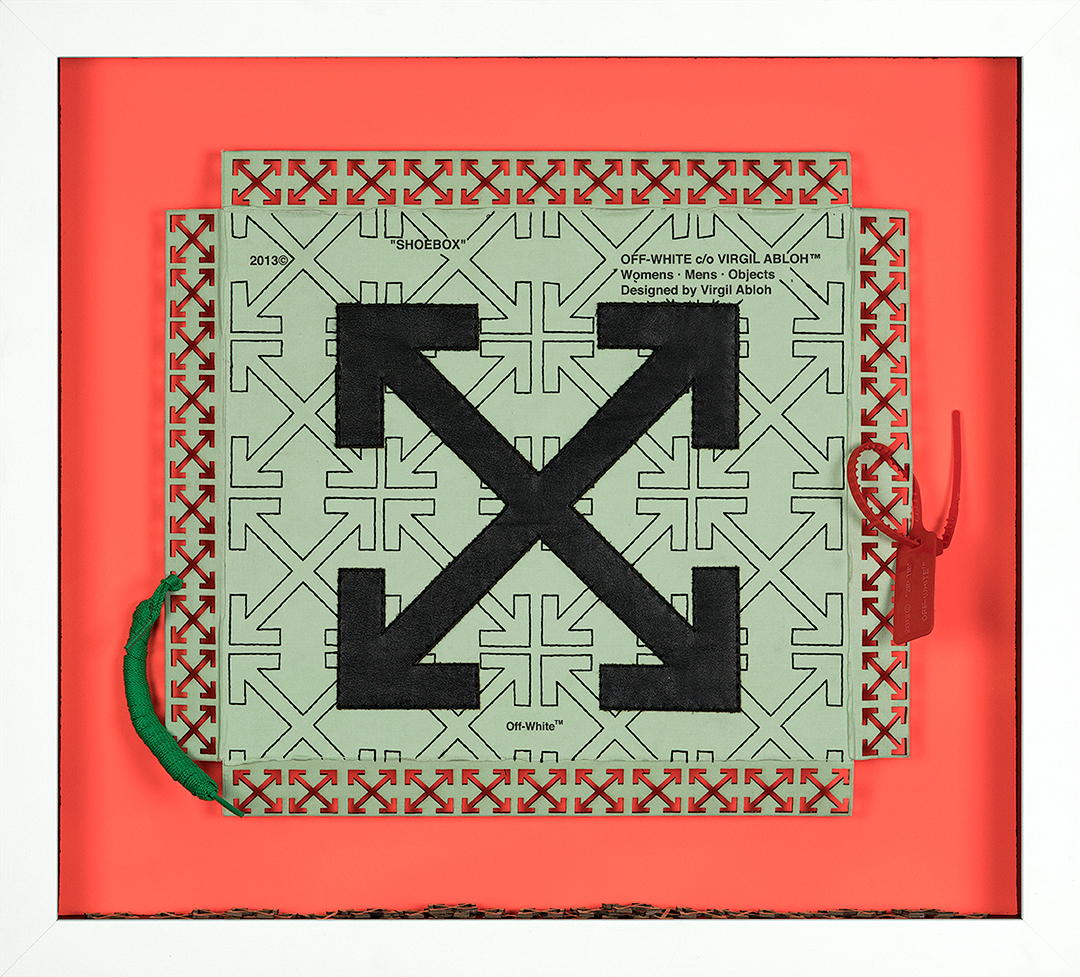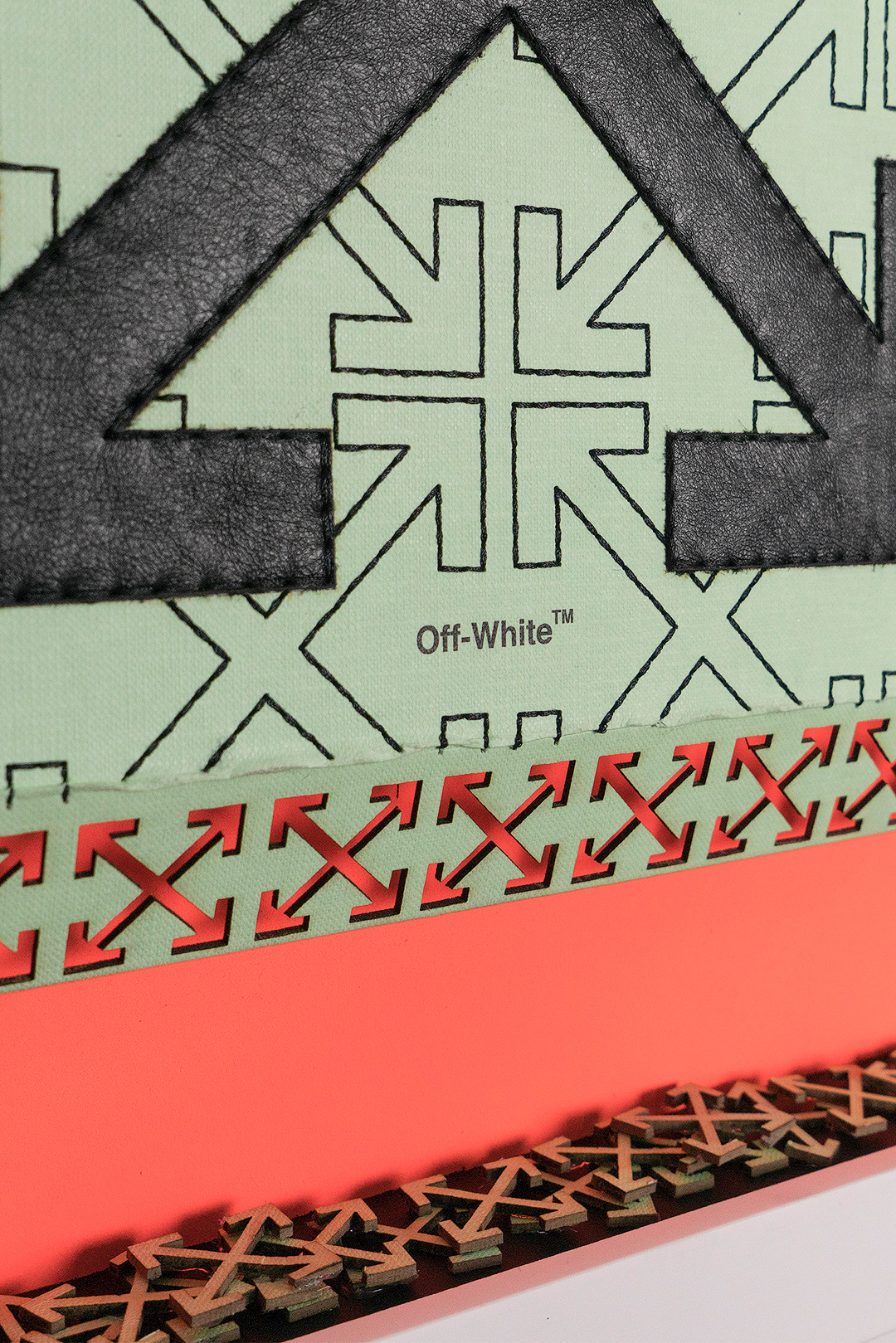 Recently featured in Town & Country Magazine's Weekly Covet List, the LUXURY series is the latest and most sumptuous development in Wilson's ouvre. Whether offering a commentary on contemporary culture or relaying the emotion of luxury itself, the result is so stunning you will never look at a box the same way again.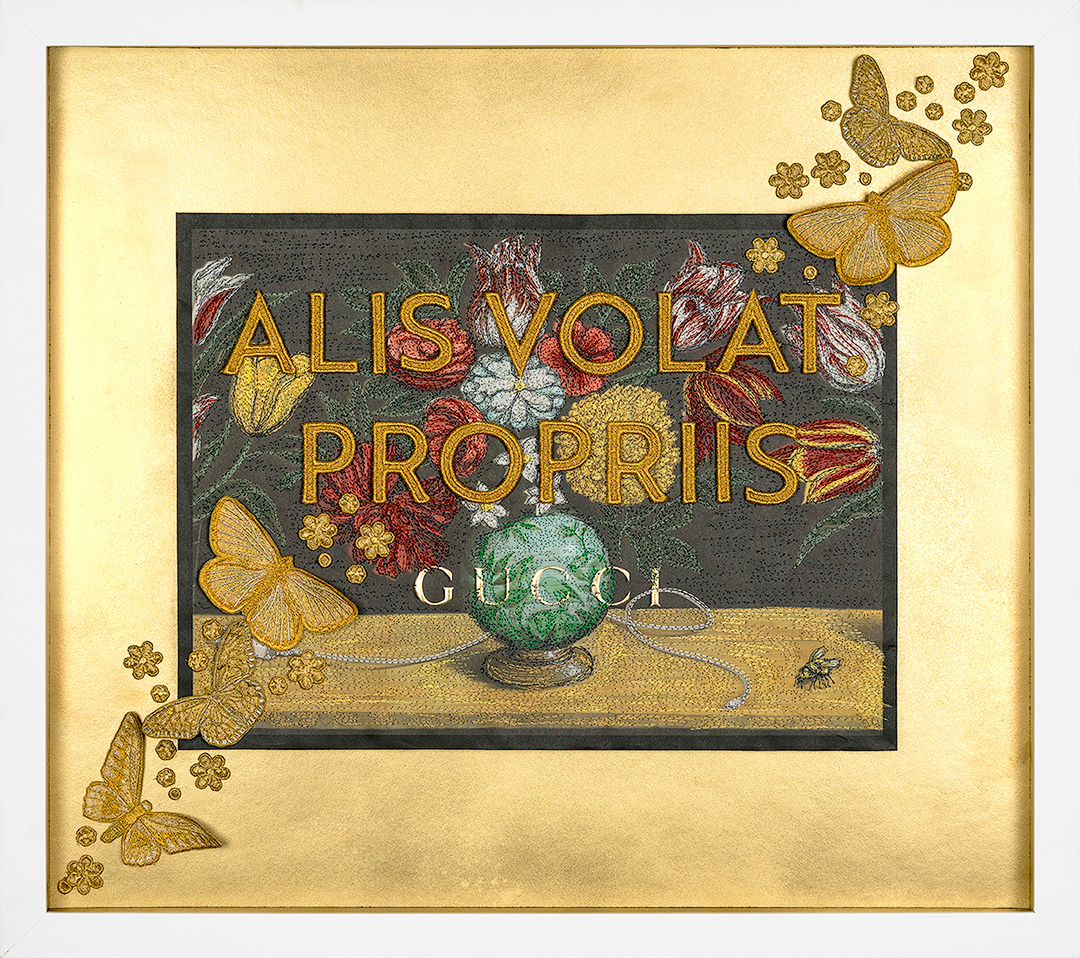 THE MEDIUM
For Stephen, the medium is the message. There is a long list of artists that create art using traditional means. However, Stephen is anything but traditional. The medium used in his work is predominantly fabric and thread, combined with sculptural 3D printing, laser engraving, and painting. His pieces often contain millions of embroidery stitches and take hundreds of hours to create. When you examine one of his pieces closely, you will notice that each line is created with thread, utilizing, embellishing or transforming luxurious fabrics.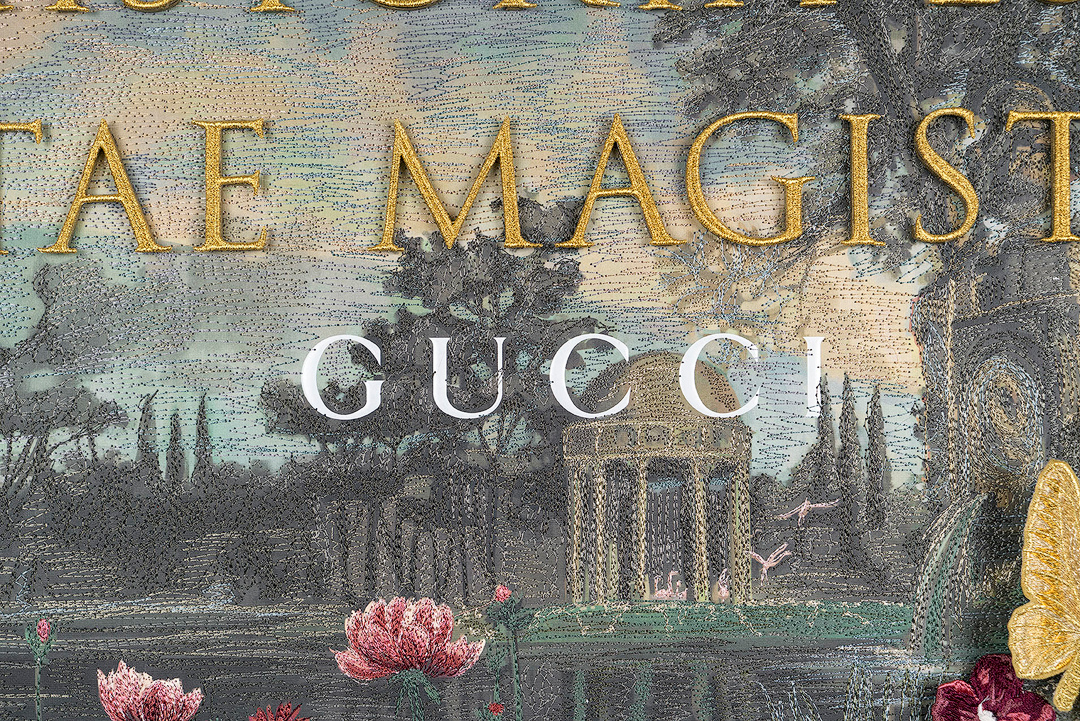 EACH BOX IS CAREFULLY SELECTED AND TURNED INTO A ONE-OF-A-KIND ART PIECE USING EMBROIDERY, ASSEMBLAGE, AND COLLAGE. 
Fashion influence is prevalent in his work. The fabrics used include Hermès silk, Chanel wool, and other luxurious fabrics by Marc Jacobs, Oscar De La Renta, Vera Wang, Ralph Lauren, Versace, Dolce & Gabanna, and Brunello Cucinelli. By using these fashion fabrics, Stephen's works evoke questions regarding luxury consumerism. He is influenced by contemporary art, pop art, street art, graffiti and iconography, as well as traditional quilting and handicrafts. Each piece is unique and expertly crafted in his Charlotte, North Carolina studio, using both traditional and modern tools.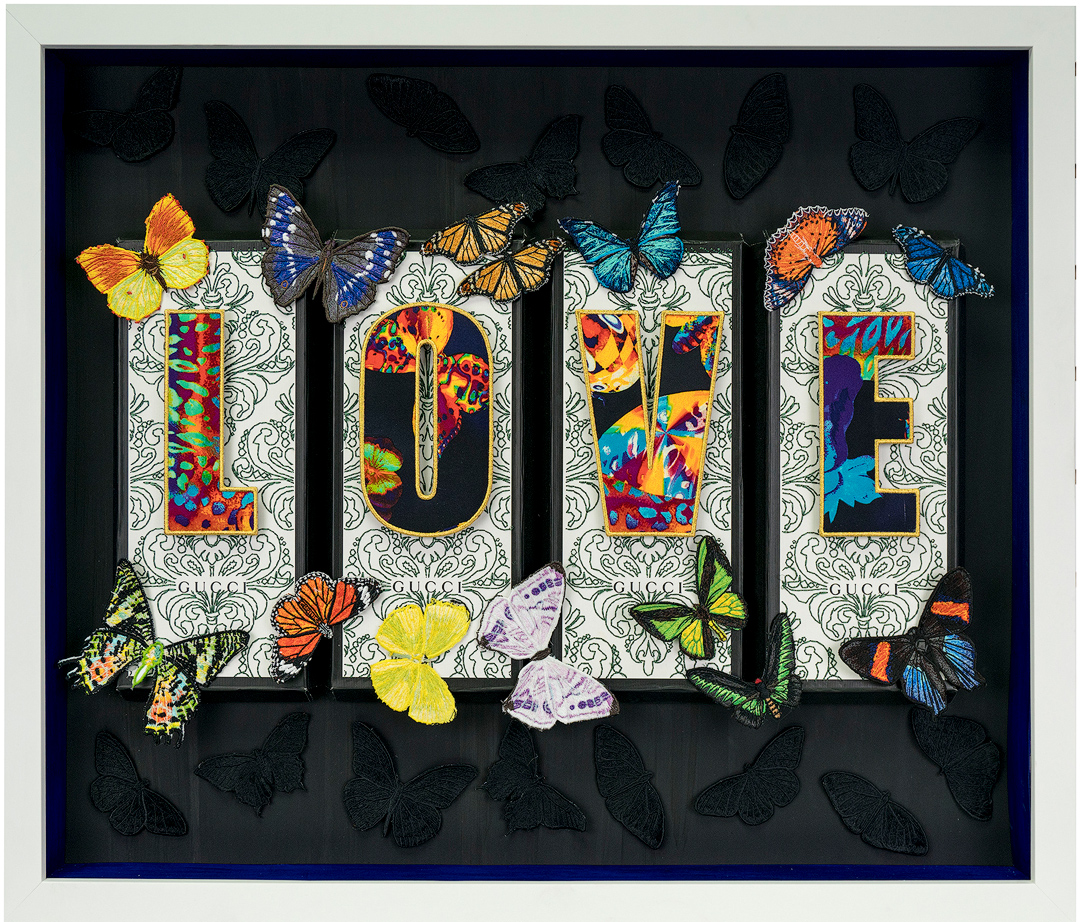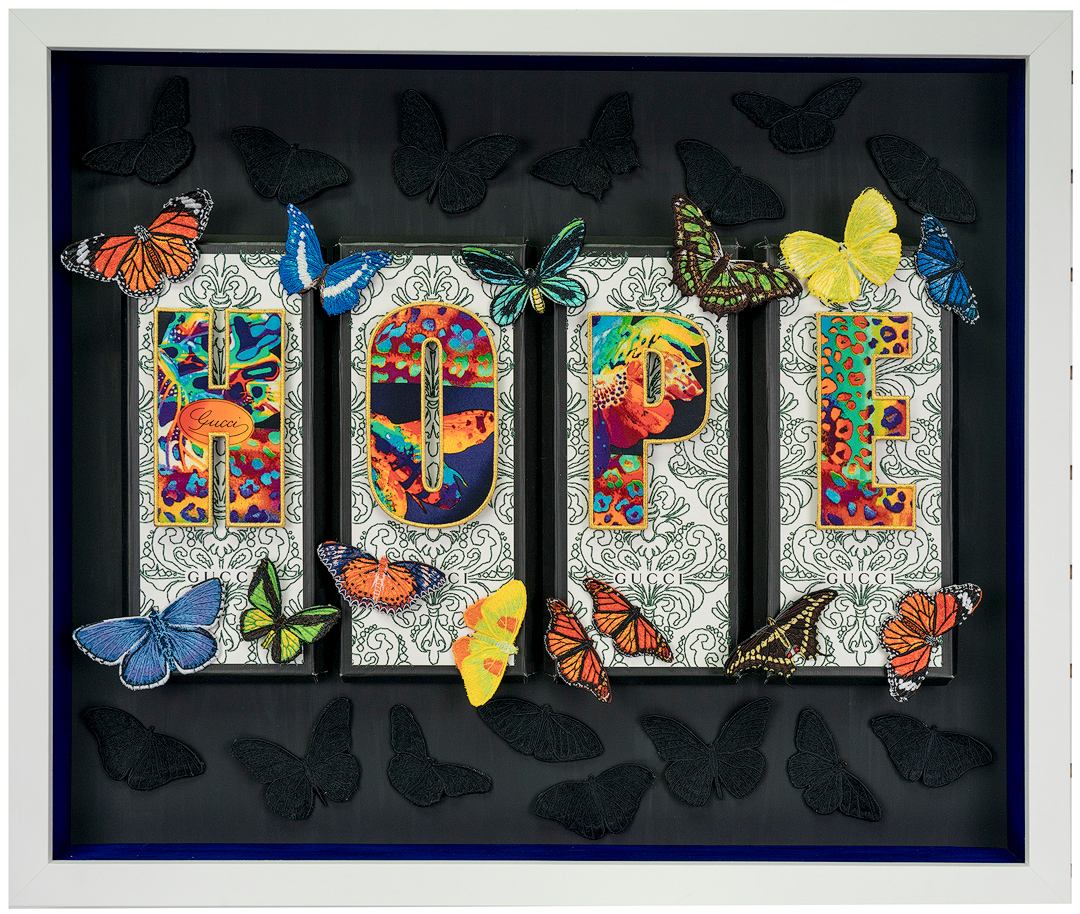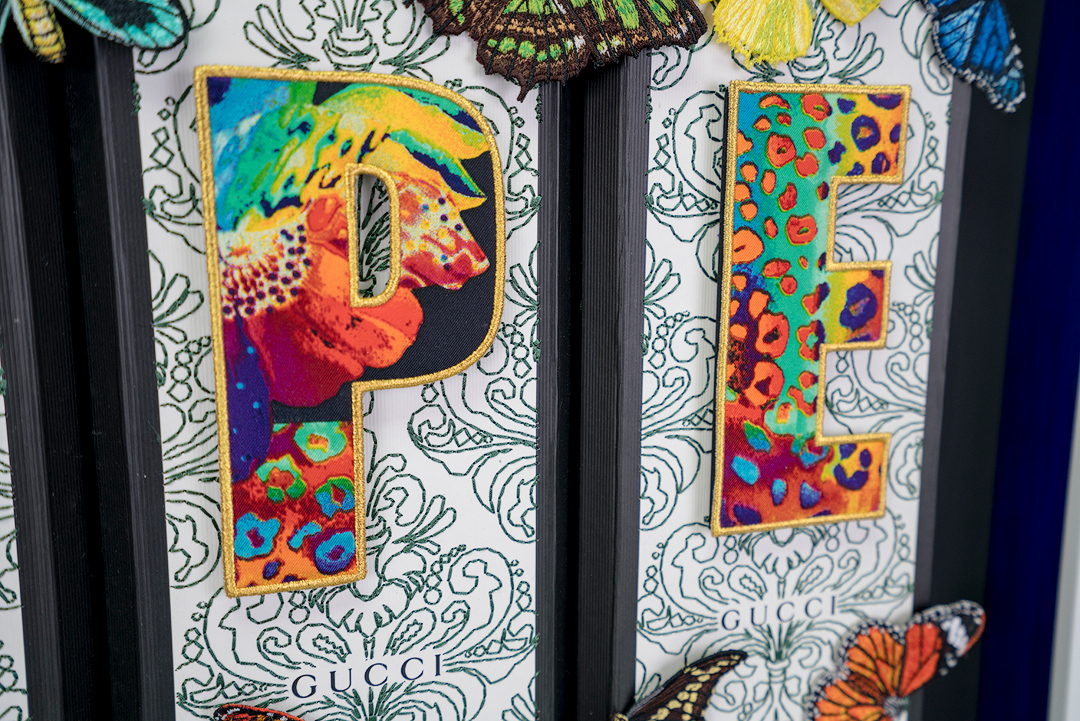 Please note: Not all pieces shown in article, please call 970-688-1172 or email [email protected] for full collection, pricing and availability.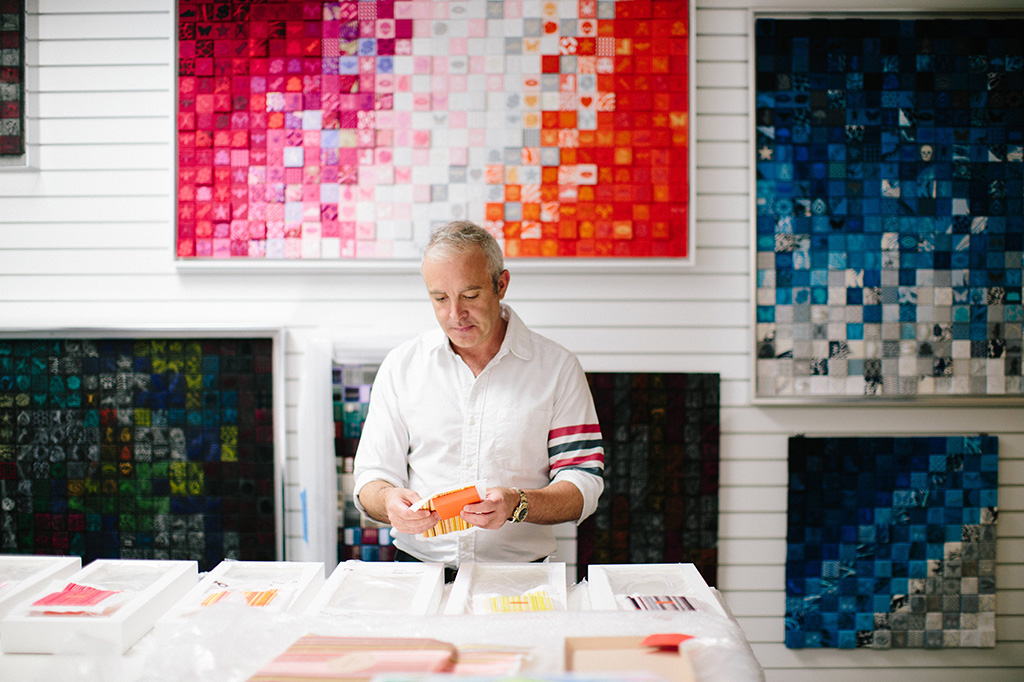 Born and raised in Hoboken, New Jersey, Stephen Wilson is a conceptual artist whose unique medium carries his message. Blending luxury fabric, digital renderings, 3D-printed sculptures, laser-engraved acrylics, and highly detailed embroidery pieces, his manipulation of multiple materials produces wholly original works of art. His early career in the commercial fashion industry, along with a wildly successful embroidery software company, has equipped Stephen with a range of technical skills. He has been an industry leader in both the fashion embroidery and home embroidery world, as well as an industry speaker, writer, and educator. In his fine arts practice, Stephen is deeply interested in the intersection of traditional craft and contemporary culture.